In this article we'll discuss why drain cleaning and maintenance is good to do in the summer, and what tasks homeowners should consider accomplishing this time of year!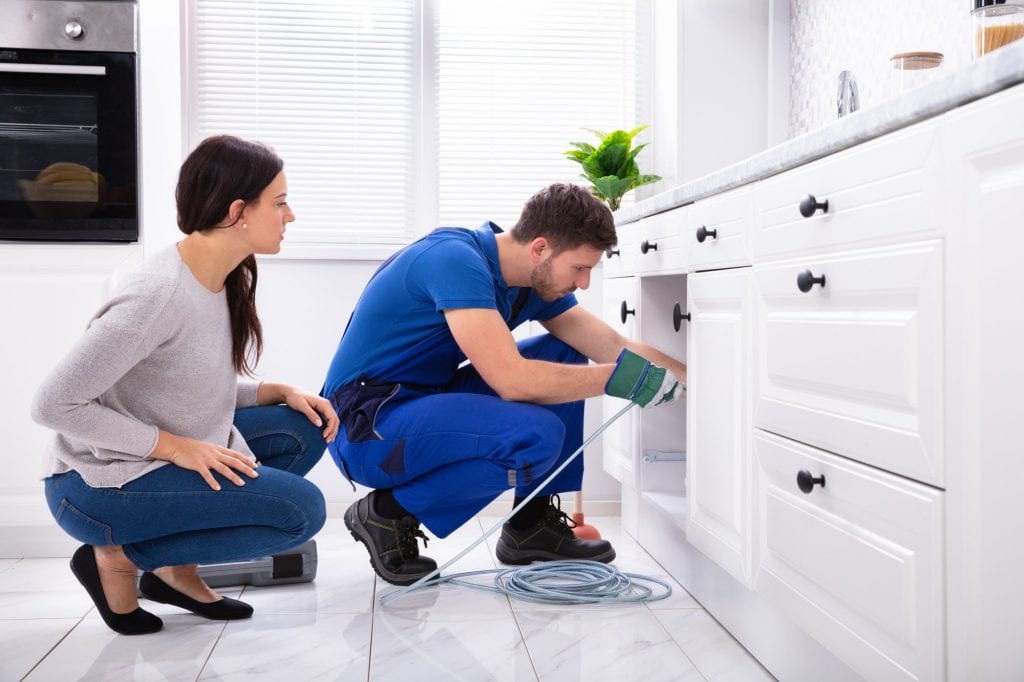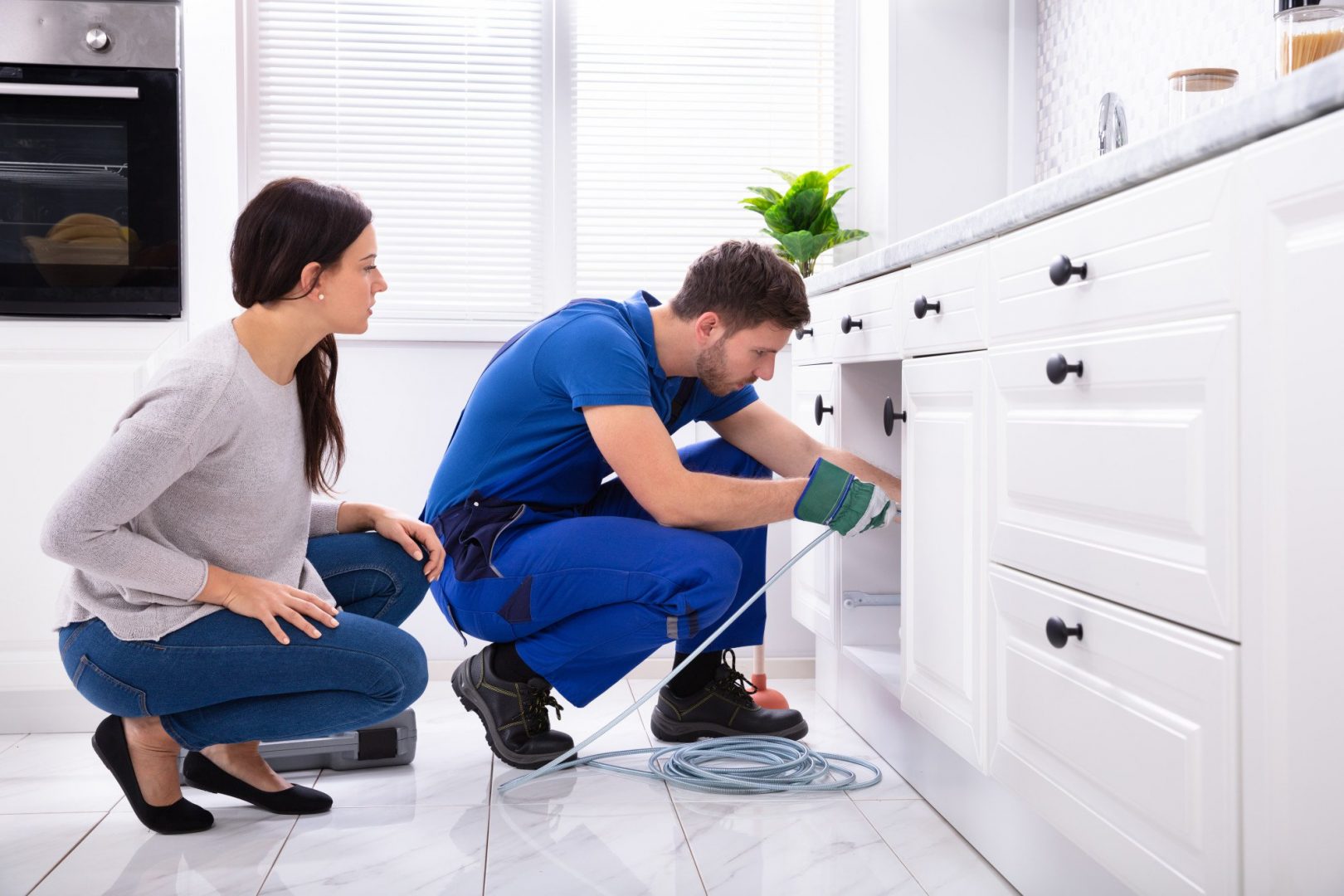 Drain cleaning and maintenance may not always be linked to the summer and fall months, but this time of year is actually a really great time to get some of these pesky household tasks accomplished. This is mainly because there are certain types of residential plumbing projects that simply make more sense to tackle when the weather is warmer!
In this article we're going to go over some of the common industry reasoning behind why the summer and fall months are a good time for drain cleaning projects, as well as the specific projects you should keep in mind this time of year. And as always feel free to reach out to us online if you have any questions or concerns and would like to speak with one of our specialists!
4 Reasons Why Drain Cleaning Should Be Handled In The Summer And Fall
The following are some of the common reasons behind tackling these types of plumbing projects this time of year:
Fewer weather-related issues to solve winter plumbing problems
The summer in Utah is often much drier than the winter, so it's simply better weather to get certain drain maintenance issues resolved. This type of weather is also more suitable for plumbing specialists to properly clean drains, especially when these inspections and cleaning procedures need to take place outside.
So if your home's plumbing system has experienced any winter-related problems, then this is the best time of year to handle these specific problems and make sure you're ready for when the weather inevitably turns again!
Your home may be less hectic in the fall months
The fall is often a time when households see their kids go back to school, which of course means there is a lot more extra time and space around the house for serious plumbing inspections and maintenance procedures.
This could also mean less stress for you during these plumbing services as well!
Handling plumbing problems in the summer can lessen the overall potential for issues later in the year
Fall can be a pretty tough time to be experiencing leaky pipes and clogged drains, particularly in Utah where the weather tends to be rather rainy and wet during this time of year. Fall storms put a ton of stress on a home's plumbing system through added sewer line pressure, and if you're experiencing leaks or clogs then these issues can be seriously exemplified!
The general rule is that the longer you wait to handle your home's plumbing problems, the worse they'll end up being. This means that handling your problems in the summer can go a long way in terms of decreasing maintenance costs and other infrastructural problems.
Decreasing chances of foul smells
There is generally going to be a higher likelihood of bad smells throughout your home if you forego drain cleaning in the summer months, and this is mainly because bacteria thrives in warm weather.
So getting your drains cleaned during the summer and fall is also a health-related issue you should always be sure to address before any unpleasantness begins to permeate throughout your house!
5 Common Drain Cleaning And Maintenance Tasks To Consider During The Summer And Fall
Handling all types of plumbing problems during the warmer months of the year can always go a long way in terms of preventing unnecessarily stressful winter and spring months, and can lower overall risks of incurring rather serious plumbing problems!
Some of these common drain cleaning and maintenance tasks can be done on your own, while others will require the expertise of the Beehive specialists:
Adding drain strainers to your showers and bathtubs
This is always a pretty easy and cheap preventative step to take when it comes to your home's overall drain maintenance and upkeep, because strainers will make your life easier and also extends your drains' longevity. Drain strainers do a great job at keeping hair and other debris out of your drains, which will help you to avoid serious clogs and general damage throughout your home's pipes!
Removing Debris from your downspouts and gutters
This home improvement task obviously will help you when it comes to reducing issues with your gutters, and it's always a rather common household chore during the fall when leaves can pose a serious clogging threat!
But one other benefit of properly taking care of your gutters and downspouts is that it'll do a great job at helping you reduce the overall likelihood of clogging your outdoor drains.
Checking for leaks
Fall is always going to be a tough time to experience leaks throughout your home, which is why it's always a good idea to have one of our specialists do a thorough examination of your home's pipes during the summer. There are countless situations in which our experts notice leaks that homeowners simply can't recognize, so having a pro come to your home for a thorough examination on at least a yearly basis will always be your best bet!
Perimeter drain inspections
There's no doubt about it that perimeter drain blockages can create serious problems for homeowners, including major issues like foundational instability and basement floods.
When you have the Beehive crew come to your home during the summer to conduct perimeter drain inspections, you'll be able to have the peace of mind you need to know that your home's foundation is safe and not at risk of detrimental leaks. These types of inspections also are important when it comes to preventing mold issues and keeping your house generally safe!
Backwater valve installations for floor drains
Installing a backwater valve to your home's floor drains is always a good idea, especially considering the pretty big summer storms that Utah experiences! It's always good to prevent overwhelming your storm drains and subsequently prevent creating sewer line problems.
Our team will be able to help you through every step of this installation process so you can be rest assured that it's properly placed and will last a long time!
Contact The Beehive Plumbing Team For More Information About Summer Inspections and Drain Cleaning Services!
Keeping your home's plumbing system running smoothly throughout the winter months means ensuring it's prepared for the colder months in the summer. All of us at Beehive Plumbing understand how important it is for Utah homeowners to properly prepare their properties for the cold winter months, and our specialists are always ready to help you with your preparations via drain cleaning services and thorough residential inspections.
Always feel free to contact us online or call us at 801-661-8155 today to get in touch with our experts and learn more about how summertime plumbing services and inspections can benefit you and your home!