Many older homes and businesses throughout Northern Utah are ready for remodel plumbing within their bathrooms!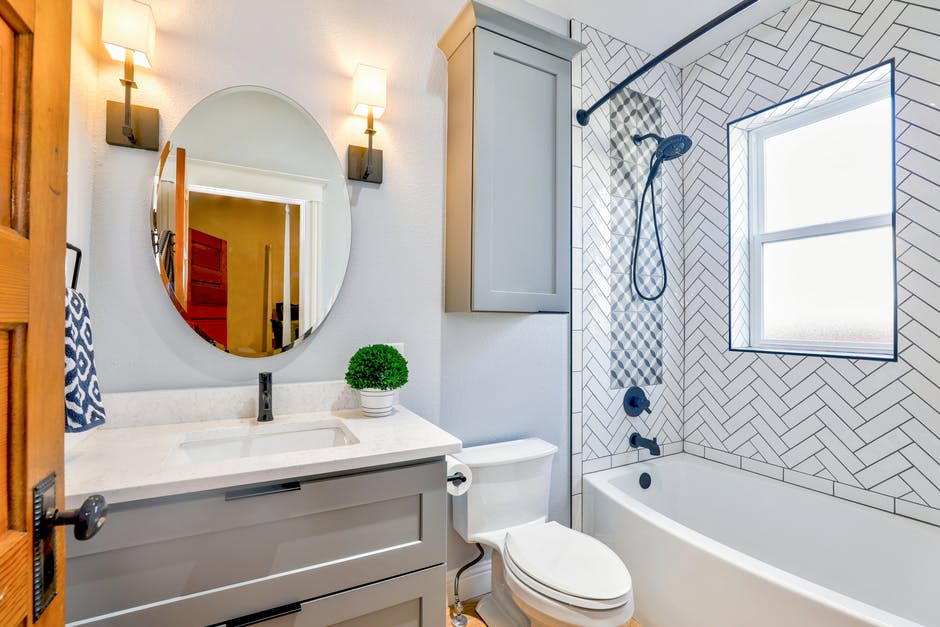 Are you currently dealing with plumbing problems within your bathrooms like frequently clogged sinks, low water pressure, or frequent toilet clogs? If your bathrooms are becoming a headache for you both functionally and financially, then you should reach out to Beehive Plumbing to learn more about our remodel plumbing services.
We can provide you and your residential or commercial plumbing system with state-of-the-art bathroom upgrades to ensure the full functionality of your fixtures for decades to come. Developing your dream bathroom doesn't necessarily have to be a difficult process when you work with experienced plumbing specialists, and what's great about working with our experts is that we provide an incredible combination of quality and affordability.
We understand how there are countless older homes and business properties throughout Northern Utah that simply need some plumbing upgrades, so below are 5 common signs indicating that it may be time to remodel your bathroom!
5 Warning Signs That It May Be Time For A Bathroom Remodel
Some of the most common warning signs that you should be on the lookout for when it comes to knowing whether or not you need to remodel your bathroom include the following:
1. Frequent Mildew/Mold Development
Moisture buildup can quickly lead to issues within your property's bathroom in the form of mildew and mold. This will leave a musty smell throughout the bathroom that can actually pose serious threats of structural damages. Mold spores are also toxic, and can lead to a whole array of health problems through airborne contact.
The Beehive Plumbing team will be there for you to upgrade your bathroom fixtures so that they don't leak or lead to moisture buildup, which will provide you with more peace of mind knowing that mold development is less likely.
2. Persistent Leaking
Whether it's your faucet or your showerhead, persistent leaking will always waste money and create unsanitary bathroom conditions. Leak repairs are possible when you're going through these issues, but there are many instances in which older appliances should be replaced with more modern, energy-efficient models.
Leaks will potentially pose many types of problems, including mold development and rust buildup…
3. Rust Buildup
When your bathroom experiences excessive amounts of water and moisture, it's likely that rust buildup will occur simultaneously. Rust is never something that looks good from an aesthetic standpoint, but it can also pose serious issues when it comes to the overall functionality of your plumbing appliances. Rust can also pose issues in terms of your property's water quality.
When you work with our Master Plumbers, you can obtain higher-quality plumbing appliances that look and perform better for years to come.
4. Standing Water
When you notice standing water in your tub or sink, it's never a good sign. This is a common warning sign for a serious clog within your plumbing system.
Snake augers will many times eliminate these issues, but persistent water accumulation may mean that your appliances are damaged. This would necessitate an appliance replacement.
5. Slow-Running Toilets
Again there are many scenarios in which you can bring your toilet back to full functionality via our clog removal services, but frequent clogging issues will put you at an increased risk of serious wastewater backups.
Older toilets will also simply become sluggish due to being worn down, it's just inevitable. You don't need to keep using a toxic, store-bought drain cleaner over and over again to fix your slow-running toilets; because this will ultimately lead to much more serious problems like pipe corrosion.
The Beehive Plumbing Specialists Will Support You With Remodel Plumbing Services
Beehive Plumbing has supported countless homes and businesses throughout the Salt Lake City Metro Area when it comes to all sorts of remodel plumbing jobs, and we'll be more than happy to let you know when repairs are possible or when full-on replacements and remodeling are necessary.
Contact us online or call us at 801-661-8155 to get in touch with our team and let us know what type of remodeling job you're looking for!