The Beehive Plumbing team helps business owners with all types of commercial water heater installations and repairs, and here we're going over some factors you should keep in mind with these types of investments!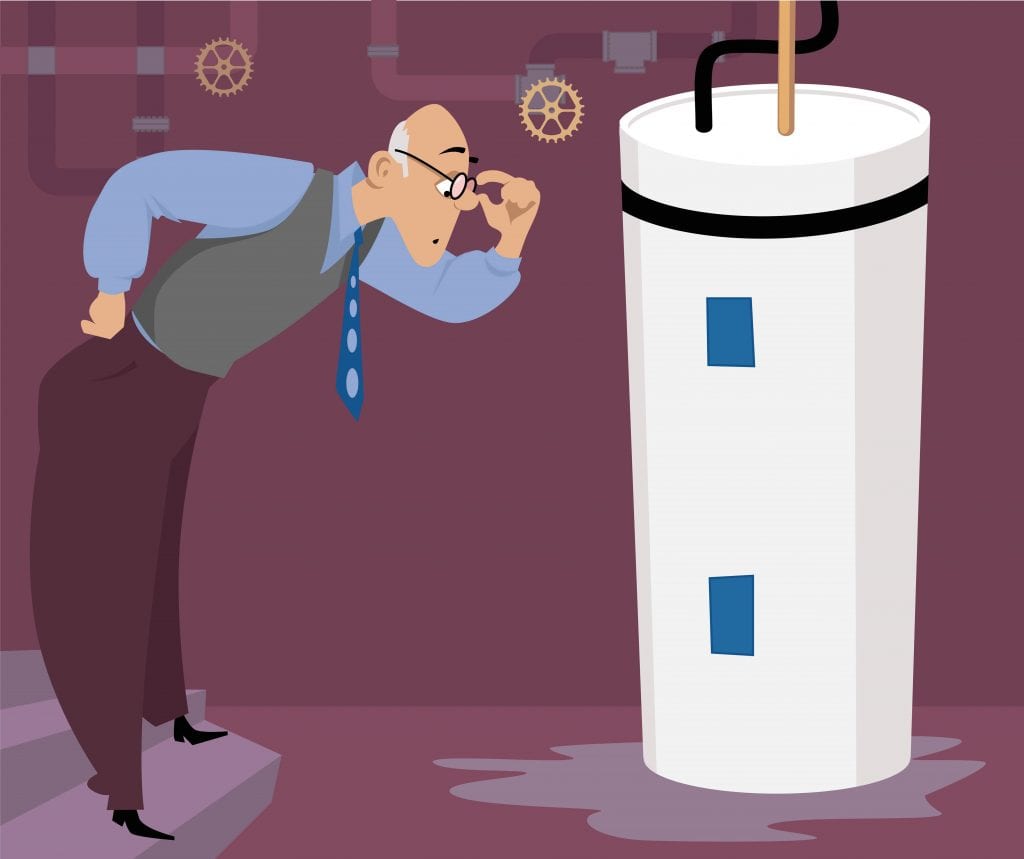 All of us at Beehive Plumbing are truly grateful for all of our commercial property partnerships, and we understand how important it is for countless businesses and large residential properties to keep their commercial plumbing system in tip top shape!
We specialize in commercial water heater installations and repairs, so we've seen just how valuable these unique water heaters are for countless people. Whether you're a restaurant, Laundromat or an apartment complex, you're going to need to be able to count on the consistency of your water heater.
So below we're going over 5 tips to help commercial property owners of all types when it comes to making their very best purchasing decision for their next water heater, because after all these investments are so important and you're going to need to get everything right the first time!
1. Deciding Which Type of Commercial Water Heater Is Right For Your Property
It's first and foremost important for all business leaders to understand that they're going to have many different options available to them when it comes to their next water heater investment. Some of the most popular commercial water heater options include the following:
Gas Water Heaters: Gas water heaters are really popular amongst many different types of commercial property owners, and they are typically powered by either propane or natural gas. These water heaters are typically pretty powerful and can heat up large amounts of water quickly, but they aren't the most eco-friendly option and they also tend to require routine maintenance.
Electric Water Heaters: Electric water heaters are considered to be a more environmentally friendly alternative to their gas counterparts, and they also are really efficient at heating up vast quantities of water and maintaining a property's water supply at a consistent temperature.
Oil-Fired (OF) Water Heaters: This type of commercial water heater is best for larger properties, and this is mainly because they have incredible storage capacity potential and can store up to 300 gallons of water!
2. Your Property's Storage Options
Commercial property owners will primarily have the choice between the above three storage tank water heaters, which are always really popular, and tankless water heaters.
Tankless water heaters offer a couple different options, including electric or gas-powered. But what's great about tankless water heaters is that they heat up water as you need it, or on-demand. So there's no actual tank needed with this type of water heater system, and they're really energy efficient because they only heat up water as you require hot water.
3. Your Property's Overall Hot Water Requirements
This consideration is undoubtedly one of the most important factors to keep in mind when it comes to your water heater investment decision, and the Master Plumbers at Beehive Plumbing will always help you better narrow down your options via helping you thoroughly decipher what your specific requirements and needs are.
You're never going to want to have any miscalculations when it comes to these plumbing appliance purchases, because this subsequently could hurt your business' reputation!
Our team will always help you figure out this tip as best as we can, and we'll go over your water usage with you and let you know which option may work best based upon your unique hot water habits.
4. Water Heater Size
This directly correlates with the above section about your property's unique hot water requirements, and it's also important to keep your building's size in mind as well when it comes to figuring out your best water heater size.
Many of our commercial property clients do require larger, more powerful water heaters simply due to their overall need to use A LOT of hot water. One common business example for this is large restaurants.
5. Energy Efficiency
Every business leader has their own due diligence to maintain a close watch on their bottom line, and it's important to consider you water heater just like any other business expenditure and weigh out the costs/benefits of this investment. There are always going to be certain business purchases that cost commercial properties more than it helps them save, and this can play a major factor in your final water heater purchasing decision!
Energy efficiency continues to be one of the most important factors for businesses as they invest in new water heaters for a reason, and many business leaders are willing to spend more upfront for their water heater if they know it will inevitably pay for itself throughout the course of its lifetime.
Reach Out To The Beehive Plumbing Specialists To Learn More About Our Commercial Water Heater Options!
It's always a lot easier said than done for business owners to purchase a new water heater, and all of us at Beehive Plumbing understand this type of struggle because we've been there and done that for countless commercial properties across Northern Utah.
So always feel free to reach out to us online or call us at 801-661-8155 to get in touch with our team of commercial plumbing specialists who can help put you and your business in the right direction towards a consistent, reliable hot water supply!