Hydro jetting is a very common drain cleaning service conducted by the Beehive Plumbing team, and we want all Utah homeowners to know about these warning signs!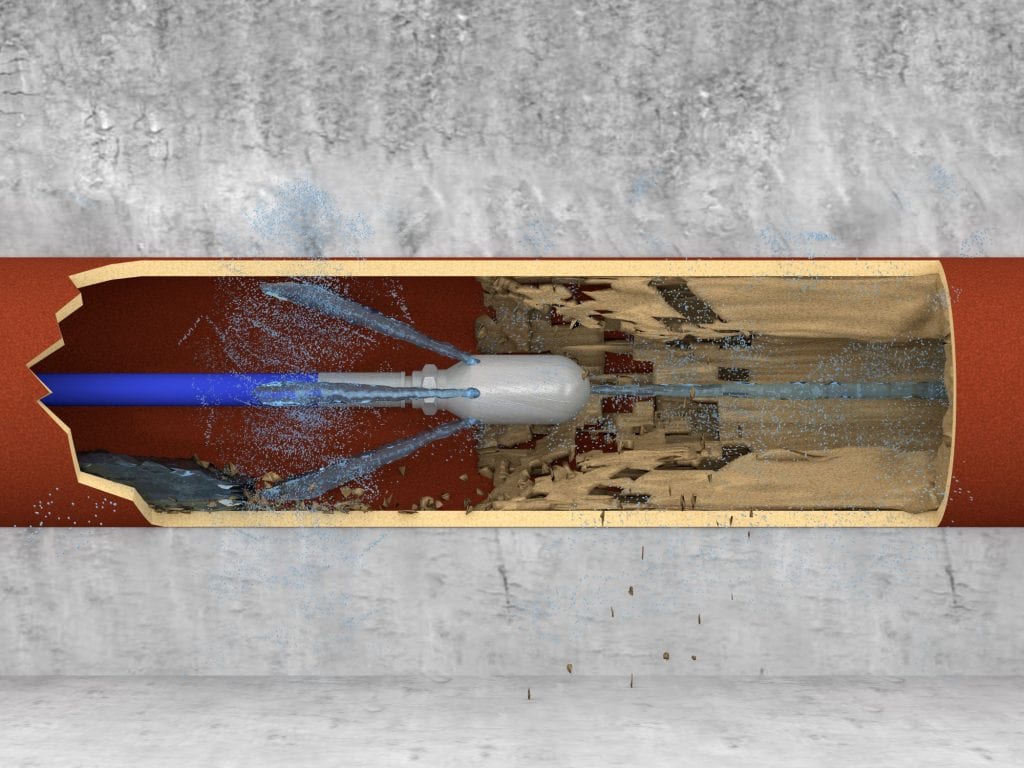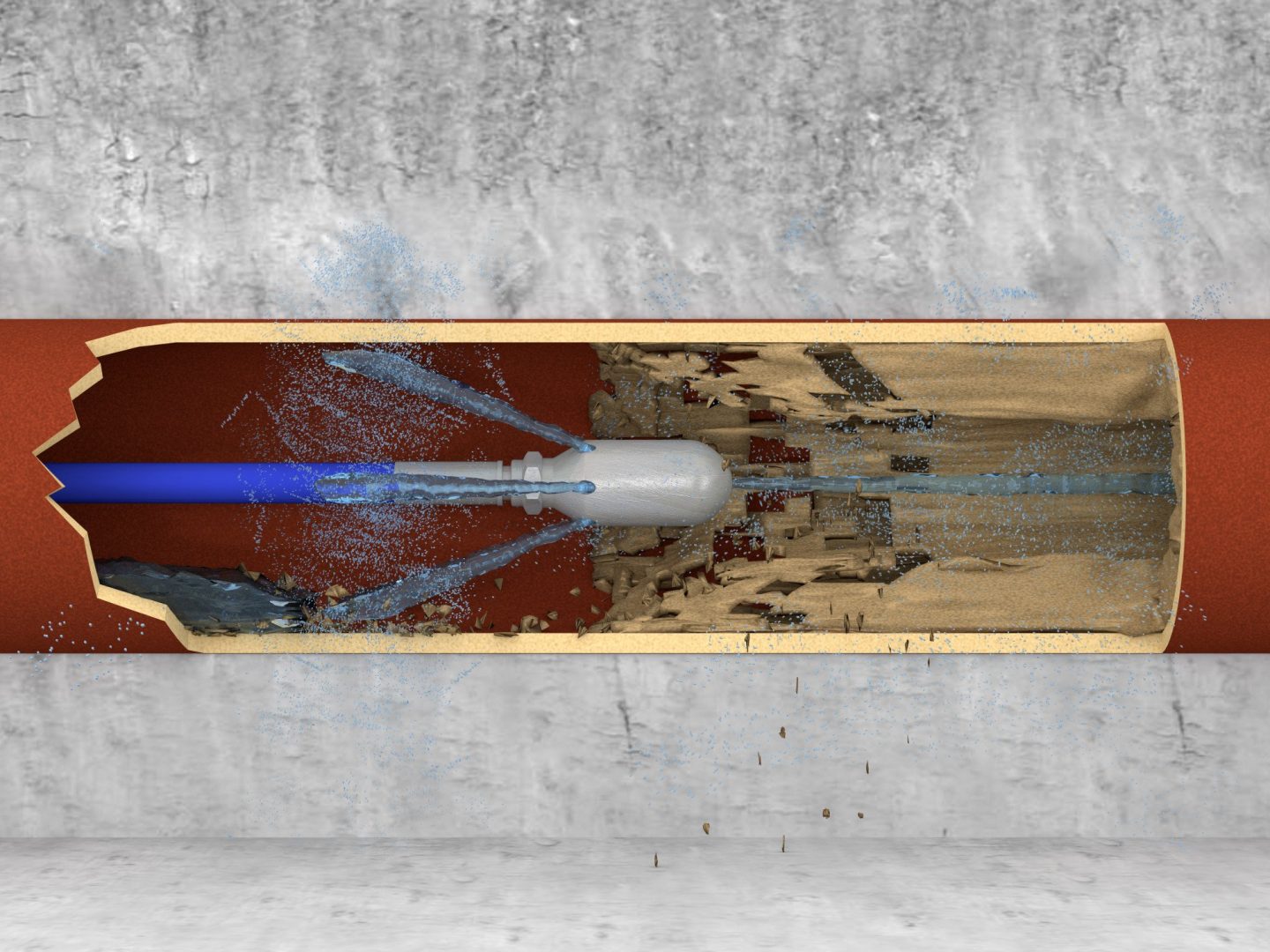 Plumbing repairs of all types are certainly not always the cheapest type of home maintenance, and many times plumbing problems can leave homeowners in a rather serious dilemma. Although the Beehive Plumbing team will always be there for you when you need us most through our emergency plumbing services, it's still always absolutely critical for all Utah homeowners to do their own preventative due diligence to avoid these types of drastic scenarios.
We conduct all types of drain cleaning services, but one of our most effective drain cleaning methods is the cutting-edge technology of hydro jetting. There's absolutely no denying just how effective hydro jetting can be when you're experiencing consistent clogs and unexplainable drainage issues, and below are 5 warning signs you should be on the lookout for when it comes to needing these type of drain cleaning services!
1. Your Pipes Are Draining Slowly
This warning sign may seem pretty self-evident, but the truth is that a ton of homeowners neglect slow drains for too long until they have serious issues on their hands. It's important to understand that slowly draining pipes can sometimes be a rather minor plumbing issue, but there are other times in which it can be a symptom of a much more serious problem!
A lot of Utah homeowners will utilize many different over-the-counter drain cleaners, but these types of cleaners will only provide a very temporary fix to your overlying drainage issues. These chemical drain cleaners are also extremely corrosive to your pipes, which is why it's always best to leave this type of drain cleaning to the pros.
There are always going to be many different DIY drain cleaning practices that you could try, but absolutely nothing will do as good of a job as a hydro jetting appointment!
2. Gurgling, Noisy Pipes
You should simply know that your home's piping system shouldn't be making sounds that are reminiscent of horror movies, and this is mainly because these strange sounds are an indication that there is a significant amount of air that simply shouldn't be where it is.
There are certain instances in which strange sounds coming from your pipes could be a blocked/clogged vent stack. Many homeowners tend to forget about their vent stack, and what it does is essentially provide a release point for all types of gases above your home's roof. This process ends up alleviating all types of water pressure issues so your sewer line maintains its overall functionality.
So it's always important to make sure that you're routinely cleaning out your vent stack, but when you do neglect your vent stack it means that you're going to need to eliminate the excess air pockets that have formed within your piping system. One of the only authentic ways to resolve this type of issue is through comprehensive hydro jetting!
3. Kitchen Sink And/Or Bathroom Sinks Have Smelly Drains
It's never a good thing when your drains smell badly, and this is because it's a clear indication that you're having some issues with your plumbing system. Sometimes these issues can be quickly resolved like with an empty P-trap, and other times it's an early warning sign of something much more serious.
Our specialists will always make sure to check up on the overall moisture buildup underneath your sink with smelly drain issues, because any dampness could be an indication that you're experiencing a big clog that's then leading to leaks.
We'll also make sure to thoroughly examine your crawlspace or basement to make sure we're finding every portion of pressure buildup within your drain line. And although there are many different drain cleaning options available to us in these types of situations, hydro jetting will undoubtedly be one of our top options!
4. Unexplainable Increases With Your Water Bill
Although this doesn't necessarily always correlate directly to your drains, it's important to note that water bill increases are always a warning sign for pretty serious plumbing problems. There are many instances in which Utah homeowners first realize that something may be going wrong within their plumbing system when they look over their monthly water bill, so it's always important to monitor these payments closely for preventative purposes!
You may not be experiencing any blatant plumbing problems, but if your water bill is unexpectedly increasing then it's a good time to call in the Master Plumbers at Beehive Plumbing for a checkup. Once our team has a full understanding of what your plumbing system is experiencing, we'll then be able to go over your repair options.
5. Your Pipes Are Old And Potentially Deteriorating
There are many older homes throughout Salt Lake City and much of Northern Utah that simply have older pipes that could use repairs or replacements. Pipe lining may sometimes be necessary when it comes to repairing and replacing older sections of pipes in an unobtrusive way, but hydro jetting is always a necessary step to properly clean out older pipes that are much more likely to become clogged.
Hydro jetting is just one of many different drain repair options, but it just so happens to be one of the most effective drain cleaning methods!
Reach Out To The Experts At Beehive Plumbing To Learn More About Our Hydro Jetting Drain Cleaning Services!
Beehive Plumbing has been a plumbing industry leader throughout all of Northern Utah for over 20 years now, and our continued success is due to our unbridled determination towards client satisfaction and our cutting-edge technological advancements.
Hydro jetting just so happens to be one of our latest drain cleaning advancements, and we're more than confident that this technology can resolve many of your drain issues.
So always feel free to reach out to us online or call us at 801-661-8155 today to get in touch with our team and let us know how our hydro jetting drain cleaning services can help your property get back to normal again!