Commercial plumbing can be tough on business owners and building managers, so here are some upkeep tips to keep in mind!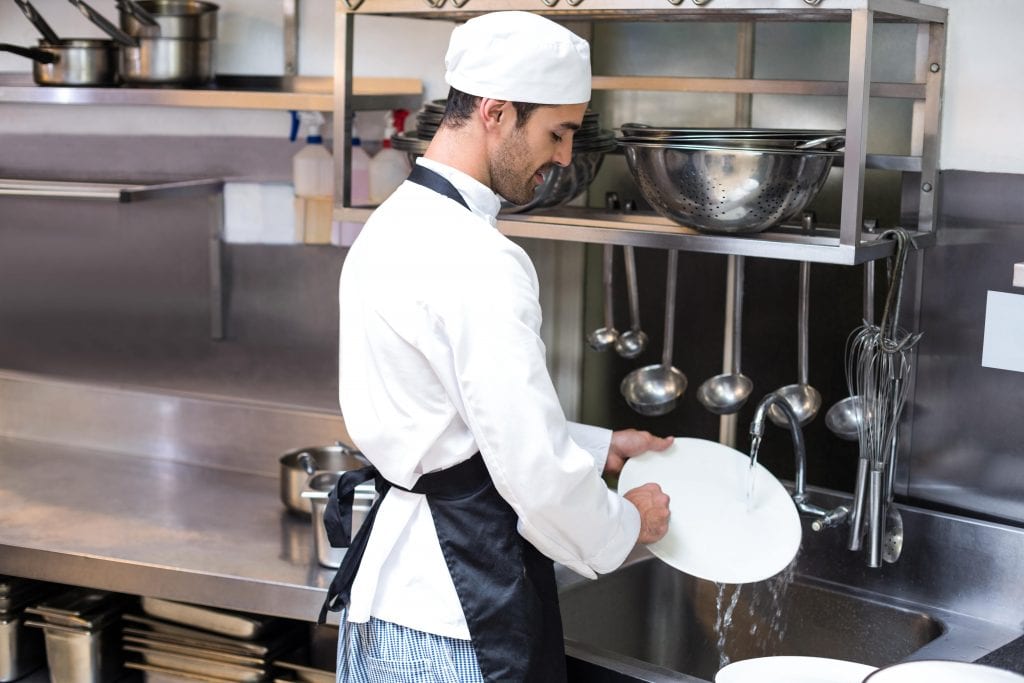 If you're a business owner or commercial building manager, then you're inevitably going to have all sorts of maintenance concerns to keep track of. One thing that can be a huge headache is commercial plumbing problems, which is why it's important to do your due diligence in terms of preventative upkeep and maintenance before plumbing issues get really serious.
This is why the Master Plumbers at Beehive Plumbing always encourage commercial property managers to conduct proper maintenance checkups and ensure that their entire plumbing system is in good shape on a yearly basis. Below we'll be going over some of the most important plumbing upkeep tips that you should keep in mind to help you save money and require less plumbing repairs for years to come!
7 Crucial Upkeep Tips To Help You Prevent Commercial Plumbing Issues
The following are some of the most important commercial plumbing upkeep tips to keep in mind for any type of commercial property:
1. Always properly attend to even the smallest plumbing problems
Although things like minor leaks may seem insignificant, these types of minor plumbing repairs will over time pose much more serious issues. That's why you should always pay close attention to lingering plumbing problems and address them as efficiently as you can before they get too out of hand in the future.
2. Be sure to keep an eye on any blocked drains
Blocked drains are another common plumbing issue that will get neglected because it seems rather insignificant, but all blocked drains will get much worse over time and potentially create overflow situations. You should always discourage putting improper materials down your building's drains, including things like grease, coffee grounds, leftover food and much more.
3. Be cautious of what you flush
Only toilet paper and human waste should be flushed down your toilets, but of course this can be a lot harder to enforce in buildings like apartment complexes where a lot of people are flushing on a daily basis. This is why you must educate your tenants and employees about proper flushing, and more importantly what can never go down the drains.
Consider putting a sign outside your bathrooms to remind people of this as an added precaution.
4. Be prepared for a plumbing emergency
It's never a pleasant situation to require emergency plumbing, but every commercial property owner/manager will need to be prepared for these unfortunate scenarios. One of the simplest preparations you can make for these situations is knowing where your property's shut-off valve is located. A lot of plumbing problems can be temporarily addressed by quickly turning off the entire property's water supply.
5. Prevent pipe freezing
Frozen pipes just so happen to be a very common plumbing issue in Northern Utah, so it's something that all commercial properties must take very seriously. This is why you have to be proactive when it comes to taking care of your pipes, which commonly includes proper insulation.
Winter weather in this part of the Rockies can be very severe, so doing what you can to prevent pipe freezes and subsequent bursts is crucial for your property's long-term upkeep and maintenance.
6. Re-piping when it's necessary
When your commercial property is older, it becomes more necessary to consider upgrading your entire piping system. This will ultimately be the type of investment that makes your entire property much safer, and it'll decrease your chances of serious issues for your long-term future.
7. Always have a reliable plumbing team to turn to
Every commercial property owner/manager is going to need a team of experienced plumbing specialists that they can call when things go wrong, and this is where the Beehive Plumbing team comes in.
Beehive Plumbing has supported countless commercial properties all throughout the Salt Lake City Metro Area and the entirety of Northern Utah, so you can count on our specialists to be there when you need us most. Contact us or call us at 801-661-8155 to speak directly with our commercial plumbing experts today!