Touchless faucets are growing in popularity amongst Northern Utah businesses, and even in residential homes!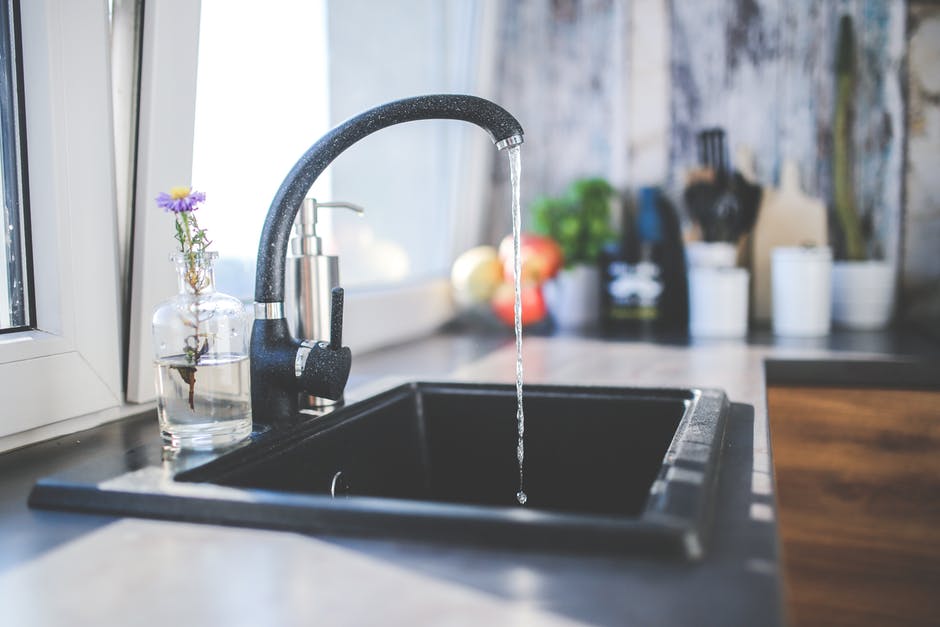 Touchless faucets are a relatively new plumbing technology that has helped countless businesses conserve water for years, and these days more and more people are installing touchless faucets to reduce the spread of germs and dirt.
The Beehive Plumbing team is always here to answer your questions and prepare your property for all sorts of repairs and installations, and below we'll be going over some of the common reasons why people are considering touchless faucets for their commercial and residential properties!
What Exactly Is A Touchless Faucet?
Touchless faucets are just like any other faucet, except you don't have to physically turn a handle in order to activate the water. All touchless faucets utilize a motion sensor that lets the device know when to activate the water supply stream, and when it's time to turn it off.
Common Benefits of Touchless Faucets
Below are seven reasons to consider touchless faucets as a reliable plumbing option for your business or home:
Touchless faucets do a great job at conserving water
According to the EPA, about 15% of all household water usage comes from faucets. This means that a touchless faucet installation can significantly reduce the overall amount of usage throughout your home, mainly because it'll automatically turn itself off when the faucet isn't being used.
Touchless faucets support personal hygiene
It's no secret that germs thrive on faucet handles, so installing a touchless faucet will always go a long way when it comes to reducing the overall spread of dirt and germs throughout a home or business. This is important to a lot of people because it's always a little bit unsettling when you immediately have to touch a dirty faucet handle right after cleaning your hands!
Touchless faucets are incredibly convenient
The sensors on touchless faucets make it a lot more convenient to use your sink when your hands are too full, or when you're preoccupied with some other task.
This is also a well-liked feature for households, because we all know just how annoying it can be when your hands are full of dishes and you can't quite get to the faucet handle when the time is right!
Touchless faucets are easy to clean, and generally require less cleaning
Although you'll certainly have to clean out your sink just like any other sink, you won't necessarily have to clean your actual faucet as much when you switch to a touchless faucet.
This is basically because you won't be touching any faucet handles on a consistent basis, so there will be a significantly less need to clean levers and knobs due to them remaining clean much longer as compared to conventional faucets!
Touchless faucets are known to prevent scalding
Touchless faucets are also very popular because they're typically set to fixed temperatures, so you can always feel confident that you won't potentially scald your skin when you turn the hot water on!
Touchless faucets are supportive of individual independence
A lot of people with grip or mobility issues really love the motion-activated features associated with touchless faucets, because these conveniences make it a lot easier for someone to use a faucet without needing help.
Touchless faucets feature pre-fixed water flow
Another great benefit of touchless faucets is that you won't need to worry about any kind of unnecessary blast of water as the faucet opens itself up to full capacity. This type of automation is also important when it comes to water conservation, which is why many eco-conscious homeowners are installing touchless faucets throughout Northern Utah!
The Beehive Plumbing Experts Are Here To Help You With Your Next Touchless Faucet Installations!
Beehive Plumbing has supported countless businesses and households in the Salt Lake Metro Area for over twenty years when it comes to all sorts of plumbing repairs and installations, so we've seen firsthand just how popular touchless faucets have become in recent years.
Always feel free to reach out to us online or call us at 801-661-8155 to speak with our specialists today about what you'd like to do with your next touchless faucet installation!