Every home and business owner in Northern Utah needs an experienced plumbing company they can rely upon!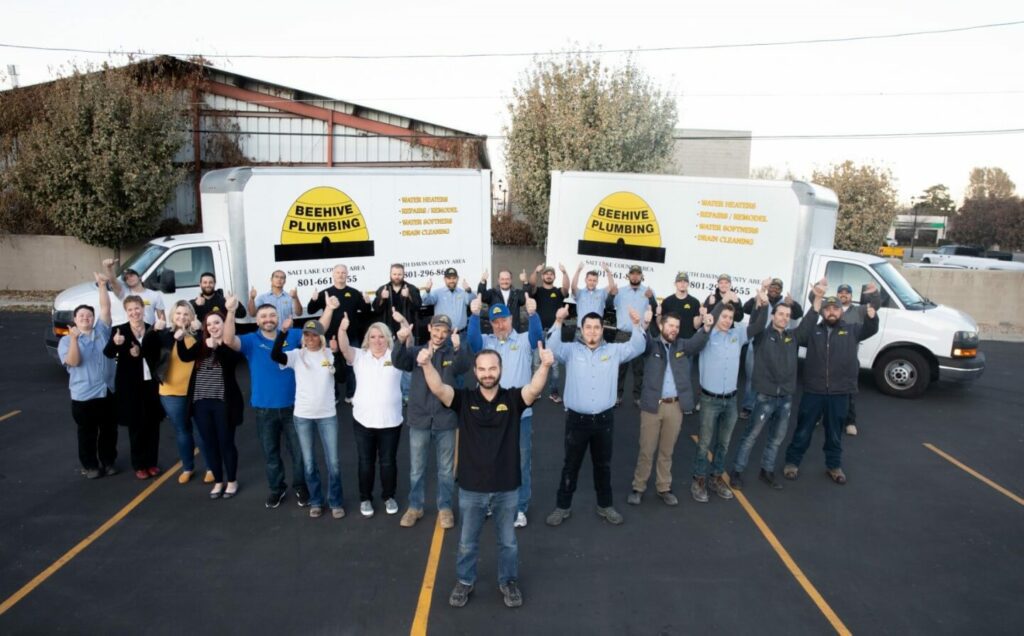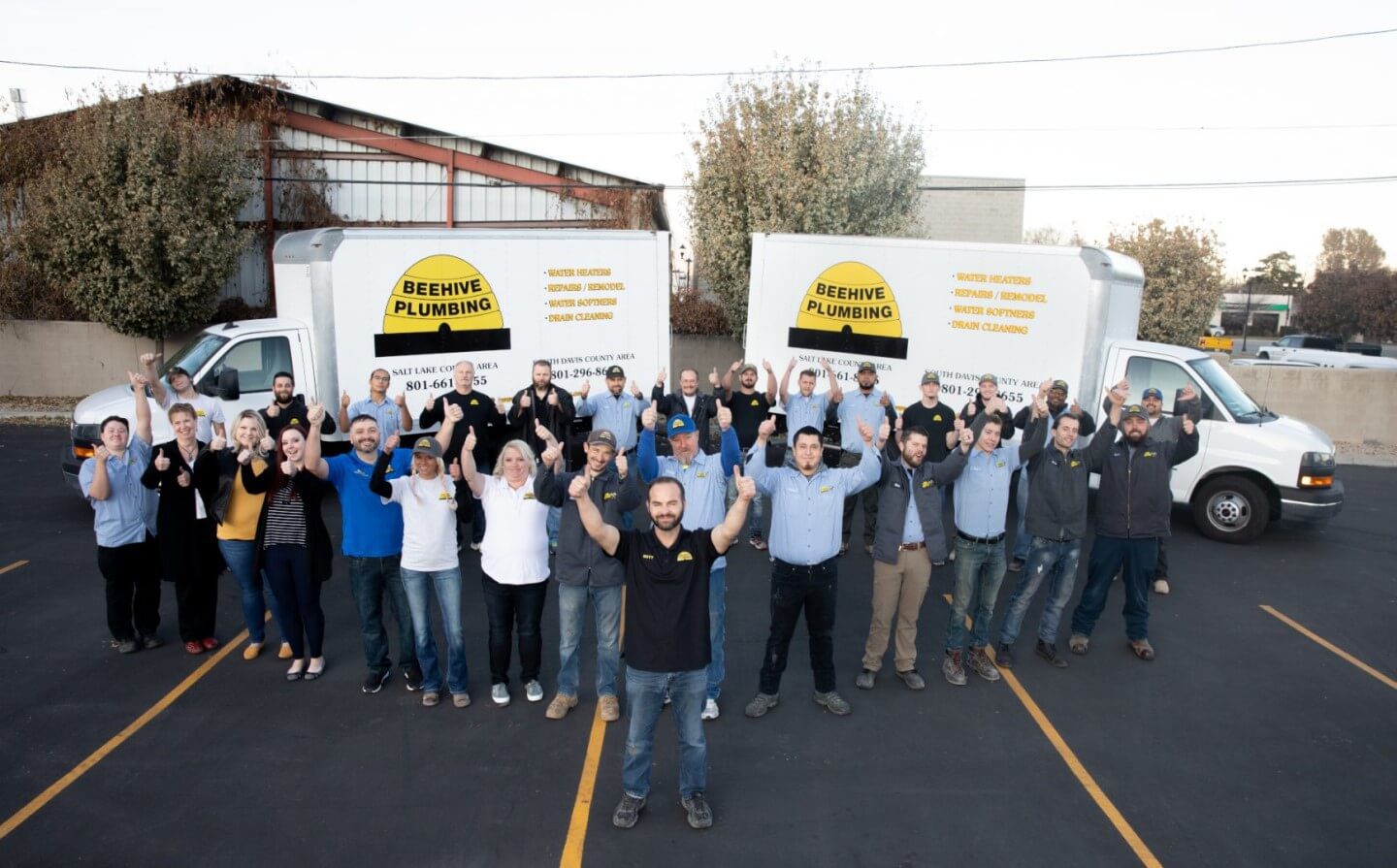 If you live in Northern Utah, then you've likely realized that plumbing systems experience all sorts of issues in our harsh climate. Our region's rapid fluctuations in temperature and precipitation make it necessary for everyone to have a plumbing company in their contacts that they can rely upon when things go wrong.
These days everyone is looking for plumbing services online, and this can make it a lot easier to research and really understand who your best options are in your local area for all sorts of necessary products/services. The Beehive Plumbing team has prided ourselves on our business reputation amongst our past clients, and we understand what we need to do as a team to help us stand out amongst our competitors.
That's why we've developed this list of 7 factors that you should keep in mind while looking for a new plumbing company!
Top 7 Signs Of A High-Quality Plumbing Company
The following are some signs that you should keep a lookout for when you're in the process of hiring a new plumbing company in Northern Utah:
1. A Wide Range Of Plumbing Services
The first and foremost consideration you should keep in mind while making these types of hiring decisions is the provided services from your plumbing team. Do they simply provide standard plumbing services, or do they offer more niche-specific requests?
For example, the extensive services at Beehive Plumbing support both residential and commercial properties. We can also support you with specialty products and services like tankless water heaters and new construction plumbing.
So it's always important to know what you specifically need from a plumbing company, and whether or not they have the expertise to provide you with high-quality results!
2. Fully Bonded, Licensed and Insured Staff
No matter what the specifics are for your next plumbing project, you're always going to need to ensure that you're working with a plumbing team that's fully licensed and insured. This will help you know that they hold themselves to a high level of professionalism, which is a good sign that you'll get great results.
When a plumbing company is fully insured and bonded, it protects themselves and you as the customer. All of our plumbing technicians meet these standards of care and industry prerequisites, and our team is also background-checked.
3. Plumbing Experience
Although overall amount of experience isn't always the most important factor to keep in mind while hiring a plumbing company, it's undoubtedly one of the most important factors that you'll need to take into consideration.
One of the best parts about working with Beehive Plumbing is that we have developed the best team of Master Plumbers in the entire Northern Utah region. Our specialists have decades of experience supporting both residential and commercial properties, so you can be rest assured that we've been successful in helping a past client that went through something you're currently experiencing.
4. Free Estimates
It's always important for plumbing customers to get a good idea before hiring a plumbing company in terms of whether or not a plumbing company will provide a good deal. No one likes it when a plumbing company lacks transparency, and that's why the Beehive Plumbing team goes above and beyond to provide free, honest estimates prior to conducting any of our services.
We understand how this is a huge plus for our customers, because working with a plumbing team that adds on all sorts of hidden fees at the end of the project is always an unsettling scenario.
5. Financing Options
We all love to save as much as we can, and there's no denying that investing in your plumbing system can sometimes be rather expensive! That's why it's important to work with a plumbing company that will make things easier on you financially through comprehensive financing options.
The Beehive Plumbing team provides a few different financing options for our clients that they can take full advantage of, so you can rest easy knowing that we'll help you make your plumbing repairs and replacements coincide with your budget!
6. Great Reviews
Just about any plumbing company can say they provide great services, but not everyone can prove it. That's why it's so important for home and business owners to do their research online and get a more objective understanding as to what it's like to work with a plumbing company.
You can read some of our online reviews on Yelp, Angie's List, Womply and Facebook. We're very proud of our past customer satisfaction, and we're more than confident that our team will exceed your expectations and provide you with unparalleled plumbing services!
7. 24/7 Emergency Plumbing Services
The last thing you want to deal with is a plumbing company that's not available when you're undergoing an emergency situation, and all of the best plumbing companies will provide these types of vital services due to the nature of our work.
Emergency plumbing is something that we take very seriously at Beehive Plumbing, which is why we'll always have at least a handful of specialists on call throughout the entire Northern Utah region. This helps us ensure that we can get someone out to you as quickly as possible when you need us most!
Contact Beehive Plumbing Today To Learn More About How We're A Leading Plumbing Company In Northern Utah!
Beehive Plumbing has supported home and business owners all throughout Northern Utah for over 20 years, and in that time we've created the very best plumbing team in the entire region.
We are always so honored to support our friends and neighbors with their plumbing needs, so contact us online or call us at 801-661-8155 to get in touch with our team today!