A lot of older homes in Northern Utah need to consider repiping services, because pipes simply don't last forever!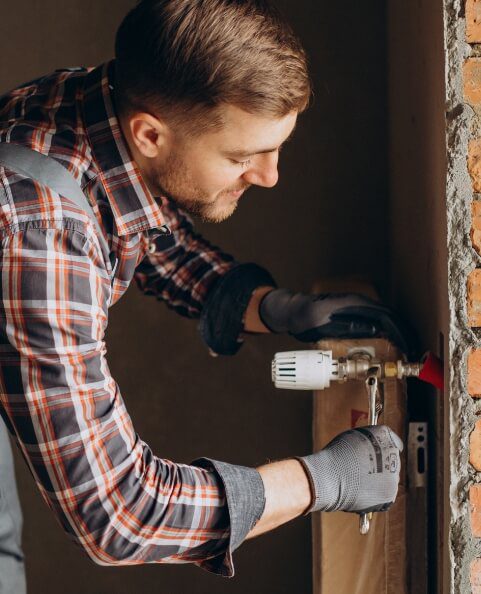 High-quality pipes will typically last a long time, but the tough truth is that some pipes simply are faulty from the time they've been installed. Pipe longevity also depends upon all sorts of factors, and older Northern Utah homes just so happen to have gone through decades of intense weather and water with high sediment levels.
If your home's pipes are currently outdated, then it may be time to consider repiping at your property. Below we'll be going over some of the common warning signs and benefits associated with repiping!
Common Warning Signs Indicating You May Need Repiping At Your Northern Utah Home
Home repiping is always a rather extensive plumbing project, and neglecting certain warning signs can potentially lead to serious structural damages. Here's a list of some of the most common warning signs associated with residential repiping:
Discolored water
Frequent leaks
Low water pressure throughout a household
Strange pipe sounds
Outdated pipe materials
Lack of updates in recent years
Benefits of Repiping Your Home
A lot of older homes in Northern Utah have outdates pipes, and keeping these older pipes can pose all sorts of serious issues. Here are some of the common benefits associated with home repiping:
Increasing Property Value
Whenever a home replaces their pipelines, it's a clear sign that you're willing to take extra care for your property's integrity. This is huge for potential homebuyers, particularly in Northern Utah where the real estate market is growing exponentially.
Most people shy away from properties with existing plumbing problems, so repiping can be a home improvement investment that ends up paying for itself in the long run!
Improving Your Home's Water Quality
A lot of people are concerned about the costs of repiping and end up putting it off for financial reasons, but when you put the overall safety and health of your household into consideration, these types of plumbing investments are always priceless.
Repiping your home's plumbing system can do wonders in terms of water quality, because you can replace older pipes with newer ones and avoid any potential for rust development!
Reducing Water Pressure Problems
When your home's water lines are experiencing corrosion, it can of course end up restricting water flow throughout your entire property. These types of low water pressure issues can lead to plenty of annoyances that are best to be taken care of quickly, and repiping can often be the solution for homes that are experiencing consistent water pressure problems.
Improved Protection Against Water Damages
A lot of people consider their repiping investments as "insurance policies" for their homes, and this is because having new pipes can lead to a more sustainable (and affordable) long-term future. Leaks simply happen with older pipes, and we all know just how debilitating water damages can be when they're neglected or not noticed until it's too late.
So even though repiping may be a significant investment on its own, it'll always be better than putting this work off and later experiencing a serious leak!
Reducing Monthly Utility Bills
A lot of Northern Utah households do their part when it comes to energy and water conservation, but they still experience soaring monthly utility bills. There are also scenarios in which pipeline cracks can be the culprit in these situations!
What's good about this type of scenario is that a pipe repair may be possible; however, if the pipes are showing signs of corrosion then they'll likely need to be replaced.
Reach Out To The Beehive Plumbing Team When You Need Repiping At Your Northern Utah Home!
If your home has worn-out pipelines, then you're going to need to hire a reputable plumbing company for help. Beehive Plumbing has supported households and businesses all over Northern Utah with our repiping services, and our experts will always be more than happy to inspect your pipes and let you know what your best options are.
Contact us online or give us a call at 801-661-8155 to speak with our repiping specialists today!