This is the time of year when Northern Utah homes and businesses need to re-consider their pipe insulation!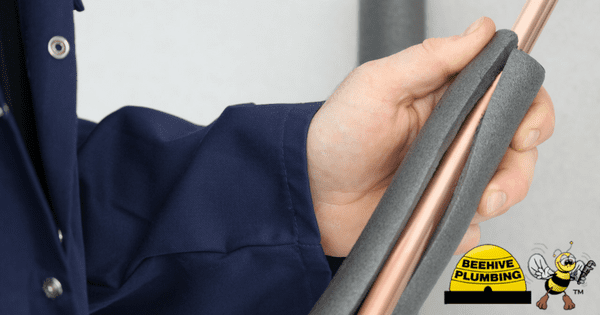 Northern Utah homes and businesses always risk frozen pipes during the winter season, and this is particularly a problem in crawl spaces and basements. Although frozen pipes often require replacements, it's crucial for everyone in Northern Utah to invest in pipe insulation in order to avoid these types of plumbing catastrophes altogether.
There are many benefits oriented around professional pipe insulation services, and below we'll be going over some of the benefits you should know about!
Protecting Your Pipes
There's no denying that pipe insulation is one of the best ways to protect your pipes from potential freezing. But it's important to remember that frozen pipes are the result of intense water pressure within the pipes, and this pressure can even lead to leaks and bursts.
Property owners in Northern Utah have to be extremely vigilant when it comes to avoiding frozen pipes during the winter months, and our industry experts will help you when it comes to properly insulating your pipes for the foreseeable future.
Controlling Temperature
It's absolutely necessary to insulate your pipes during the winter months, and this is because pipe insulation ensures overall functionality. Maintaining a consistent water temperature within your pipes is crucial during the winter, and this correlates to both hot and cold pipes.
So when your pipes are professionally insulated, you can guarantee that your water heater can still be effective at lower temperature settings. This could lead to lower utility bills this time of year.
Regulating Noises
We all know how pipes can sometimes make banging and vibrating sounds, particularly when the weather is very cold outside. These noises are often considered to be a nuisance to homeowners, and pipe insulation can significantly reduce these unwanted sounds.
Condensation Control
When moisture accumulates and leads to over-condensation, water droplets can fall onto your home's flooring. This then leads to water pools that can pose issues in terms of accidents and mold development.
Pipe insulation can prevent this type of condensation, and the entire array of issues it can cause!
Heat Usage Savings
Your water pipes will typically try to absorb surrounding heat during the winter months, which is why uninsulated pipes will often trap heat that's not necessarily supposed to go to them.
In order to save on your monthly heating bills this winter, you're going to need to ensure that your heat goes to the places where it's supposed to. Pipe insulation helps make this possible.
Minimizing Potential Repair Costs
When you insulate your property's pipes, you'll significantly reduce the likelihood of freezing during the winter. This goes a long way towards helping you save money on potential repairs and projects that are seemingly unnecessary with proper care.
Most of the time when people with insulated pipes do need repairs, the costs are minimal.
Conserving Water
Pipe insulation does a great job at slowing down the cooling of water within your pipes, and it can even increase your household's water temperature by a few degrees.
This means you'll be able to save water and energy because it takes much less time to reach an optimal, warm water temperature.
Contact The Beehive Plumbing Team To Learn More About Our Pipe Insulation Services!
Beehive Plumbing has helped homes and businesses throughout Northern Utah with our pipe insulation services for over 20 years, and we'll be there for you and your property when your pipes need to be professionally insulated.
Contact us online or call us at 801-661-8155 to get in touch with our insulation specialists today!