Water heater replacement prices can vary depending upon a variety of different factors that you should know about!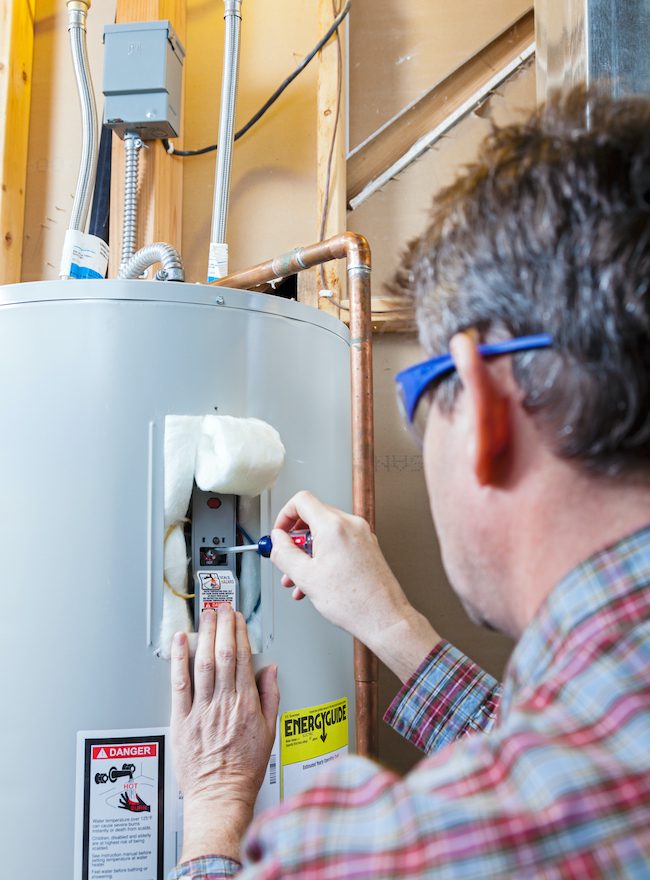 Your home's water heater is one of the most important appliances within your household, and we all know just how important water heaters are during the cold winter months here in Northern Utah.
As much as we all want to take care of our water heater systems as much as possible, the truth is that every unit will incur damages over long periods of time. Although it's possible that a water heater repair could extend your unit's service life, there are plenty of scenarios in which a water heater replacement is your best option.
Although this type of unexpected investment may seem daunting at first glance, it's important to remember that the Beehive Plumbing team will always work with your budget via our financing options. We pride ourselves on being one of the most experienced and affordable options in the region when it comes to water heater services, and below we'll be detailing some of the factors that impact water heater replacement costs!
Factors That Can Potentially Affect Water Heater Replacement Costs
Although you'll always need to factor in your professional water heater services as a part of your overall replacement costs, the following factors can also impact these costs:
Type of Water Heater
The exact type of water heater you want will play a role in replacement costs, and you'll typically have two options of a tankless water heater or a conventional tank unit. When it comes to pricing, tankless models tend to be more expensive up-front as compared to tank units.
You may also want to change how your new water heater is powered, and you'll typically have the options between electric, gas and solar-powered units. Making changes with these options will likely increase your replacement costs.
The Size of Your New Water Heater
Getting the correct sized water heater is always an important consideration when weighing out your top options during a replacement process. You're of course going to need a rather large unit if you have several people living in your household, and this will inevitably lead to higher costs.
Permit Costs
It's also usually necessary to obtain a permit when you need to replace a water heater at a residential property. These permit costs will include inspections and any necessary modifications/upgrades that might be necessary for your electrical or water lines.
These costs are typically included in your initial estimate, and our team will always help you handle this type of tedious paperwork.
The Unit's Location
It's also important to take the actual physical location of your new water heater unit into account. If your water heater is set up to be installed in a very tight space, it may increase the overall installation costs; and vice versa with easily accessible areas.
The same type of scenario applies to when your water heater is located far away from your main waterlines, like in a shed or barn.
Disposing Your Old Unit
You're also going to need to keep in mind that it isn't free to simply get rid of your old water heater unit, and that these disposal costs are typically a part of an estimate.
Waste disposal companies are often required for these services, which entails businesses coming to your home and taking the unit away for you.
Recovery Rates
Recovery rates refer to a water heater's ability to warm up a certain amount of water at any given time. So homes that require a lot of hot water on a daily basis will likely require a unit that features a high recovery rate.
These types of units often cost more than others with lower recovery rates.
Energy Efficiency Ratings
Energy efficiency is always a major selling point when it comes to new water heaters, particularly in eco-conscious communities like Northern Utah. What's great about water heaters with high-efficiency ratings is that they'll ultimately reduce your expenses in terms of utility bills (which can reduce your replacement costs over time).
Contact The Beehive Plumbing Team When You Need A Water Heater Replacement!
Beehive Plumbing has helped thousands of residential and commercial properties throughout Northern Utah with our water heater replacement services, and our water heater experts will always be by your side when you're experiencing any issues that require professional attention.
Reach out to us online or call us at 801-661-8155 to get in touch with our water heater team today!