It's important for homeowners to recognize any inadvertent issues associated with new construction plumbing projects!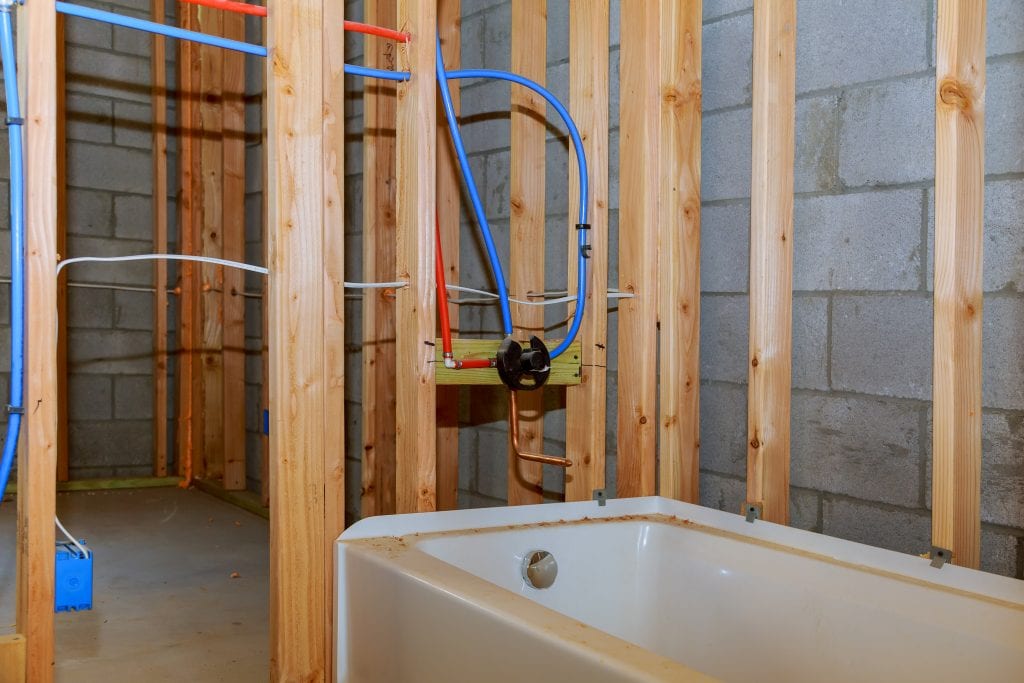 It's always exciting when families move into a newly built home, and it's generally assumed that brand new homes don't need to deal with maintenance and repairs for quite a long time. Everything's supposed to be built absolutely perfectly, right?
Unfortunately, the tough truth is that many new home construction projects have issues shortly after the construction process has completed and a family has moved in. This also pertains to new construction plumbing, and the Beehive Team has supported countless new homeowners throughout northern Utah with correcting mistakes and all sorts of construction errors.
It's crucial to remember that you'll need to address your new construction plumbing mishaps as soon as possible, partly because the issues could get worse with time and also because you'll need to ensure that your repairs are covered under your new home's warranty.
Below are five very common new construction issues that impact families shortly after they move into new houses:
Clogged Pipes
Clogged pipes are always very troublesome, and what's even worse about pipe clogs is that they're often a warning sign of even further plumbing issues that have yet to be revealed. New home construction projects can often be rushed, which can lead to improper pipe construction. Although the construction team might not notice any problems, the improper build will quickly lead to plumbing issues shortly after the new owners move in.
It's also possible that newly constructed pipes can get clogged due to sewer issues. When a new home's sewer system is shoddy or made from cheap materials, it can lead to clogs all throughout a brand new home.
This is why it's so important to get thorough inspections prior to purchasing a newly built home, but of course inspectors can't catch everything. Improper installations and homebuilder neglect is often tough to detect, particularly when it applies to a new home's pipes!
Drain Blockages
Although clogged pipes are serious plumbing problems, drain blockages are a whole different story. When clogged pipes are occurring, they'll typically be followed up with serious drain blockages that can be difficult to address without professional support.
Construction debris could be blocking your drains, as well as any grease that has been left behind by homebuilders. Although blockages are always serious, they're even worse when toxic substances are involved.
But even when drain blockages are non-toxic, they'll likely result in all sorts of issues for a newly built home. This includes so much more than the plumbing system, because the home's foundation and overall structural integrity can also be put into jeopardy.
Faulty Water Heaters
No one wants to deal with water heater repairs right after moving into a brand new home, but it unfortunately does occur rather frequently throughout northern Utah.
These types of issues may come up gradually after moving into your newly built home, until they slowly but surely become more persistent and annoying for you and your family. There are all sorts of water heater issues that can happen to even the latest industry models, and getting these new construction dilemmas resolved will likely require an experienced Master Plumber.
Faucet Leaks
Faucet leaks can happen no matter how old your home is, but this plumbing problem does oddly occur in brand new homes as well. This type of problem may not seem like a huge issue at first, but with time even the slightest of faucet leaks can end up resulting in emergency situations.
Every drop can quickly add up and increase your water bill, and this issue is even worse in multi-family commercial properties. So don't overlook faucet leaks, because these plumbing problems also require industry specialists to resolve.
Consistently Running Toilets
If your brand new toilet is consistently running, it's not something you can ignore. This will lead to dozens of lost gallons of water each day, which can run up your water bills and end up leading to other toilet repairs.
A faulty flapper commonly causes this type of issue, which is typically an easy fix for experienced professionals.
Contact Our New Construction Plumbing Experts To Learn More About How We Can Support Your New Home!
Beehive Plumbing is one of the top new construction plumbing providers in all of northern Utah, and we've also helped countless households with repairing shoddy and improper installation work.
Reach out to us online or give us a call at 801-661-8155 to speak with our construction team today about how we can support your next building project!