If you have an older home in Northern Utah, then you'll need to be aware of the common residential plumbing issues you may experience!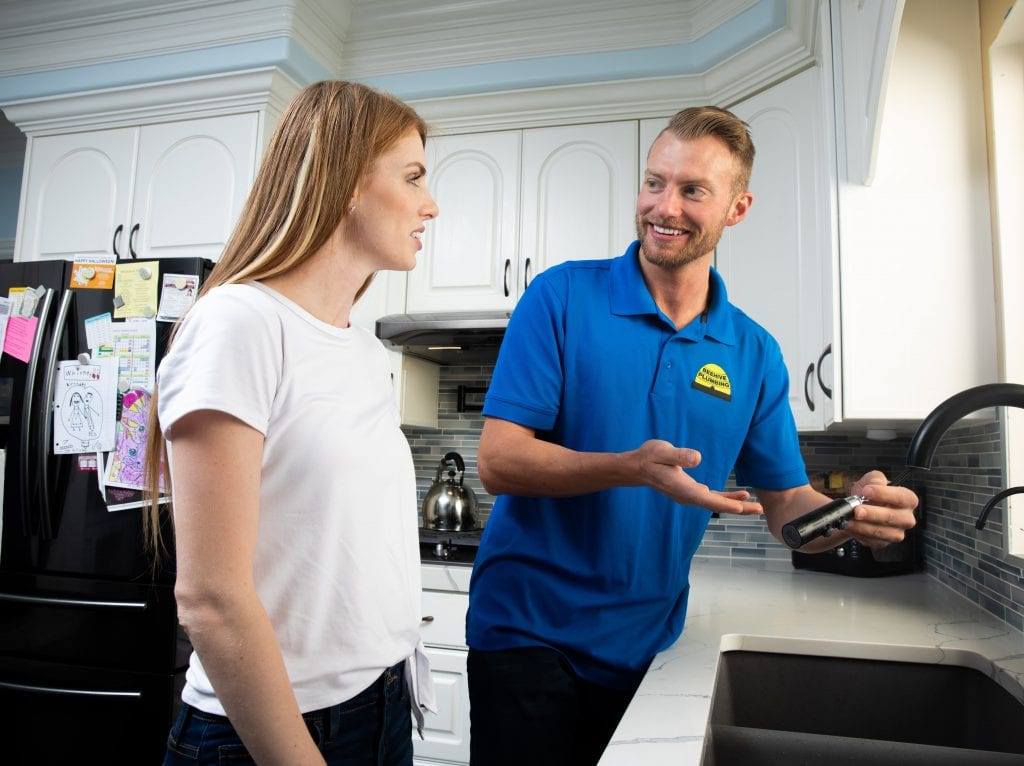 There are thousands of older homes throughout Northern Utah that provide an unbeatable vintage charm, but it's important for homeowners to understand that this charm can often come with a price.
Many older homes subsequently have antique plumbing fixtures and older pipes, and our residential plumbing experts have supported many families when it comes to assessing and resolving the common issues found within old plumbing systems.
Below are some of the plumbing problems that you should be on the lookout for if you already own or are planning on buying an older home:
Water Pressure Issues
By far one of the most common plumbing issues found within older homes is water pressure issues, and these types of problems are generally caused by inadequate upkeep and maintenance. There are even still plenty of homes that have copper or galvanized steel pipes, which of course experience clogging and corrosion over long periods of time due to buildup deposits.
Low water pressure can make everyday tasks much less convenient, and this plumbing issue can also impact a home's valuable appliances like your dishwasher and washing machine.
Improper Installations & Faulty Plumbing Repairs
Older homes also experience many challenges associated with past plumbing repairs and replacements. It's important to remember that you can't always know if a previous owner did their full due diligence when it comes to a home's plumbing system, and it can always be possible that faulty DIY repairs and improper installations occurred at some point.
Some of these faulty plumbing repair jobs include unsafe water heaters, improperly installed sink traps, and insecure pipes. The only way to know that your older home is experiencing these types of issues is to invest in an inspection from a reputable plumbing company like Beehive Plumbing.
Piping Problems
It's also possible for an older home to be experiencing defective or worn-out pipes, and this is sometimes due to the piping material. Many old piping materials can become less functional with age, which then leads to serious issues like blockages and leaks.
Any water discoloration, or changes in water quality/pressure, are clear red flags that an older home's pipes need to be replaced. These warning signs indicate that a home's pipes have started to corrode or are experiencing excessive mineral buildup.
Issues With Old Plumbing Fixtures
Nothing lasts forever, and wear and tear impacts just about every plumbing fixture with enough time. This is why homebuyers and homeowners of older homes need to remain cognizant of worn-out fixtures, because simply maintaining awareness can help prevent serious disasters.
Our experts will help you with any and all plumbing repairs, but it's important to keep in mind that certain older plumbing fixtures may require additional materials when they've been neglected for too long. This is why it's important to invest in routine inspections and upkeep to ensure that your older home's plumbing system keeps its integrity for the long haul!
Drain Problems
Another very common plumbing issue in older homes is clogged drains and pipes, and this frequently happens at older properties due to debris buildup over long periods of time. This is why it's so important to keep a lookout for strange smells, slow drains and sink/toilet backups.
Reach Out To Us To Learn More Residential Plumbing Tips For Older Homes In Northern Utah!
Beehive Plumbing has supported older homes all throughout the region for over 20 years, and we'll be there for you and your older house when you need us.
Reach out to us online or call us at 801-661-8155 to speak with our specialists today about what's going on within your property's plumbing system!