Knowing when you need a sewer line repair can sometimes be a lot easier said than done, and the Beehive Plumbing specialists will be there when you need us!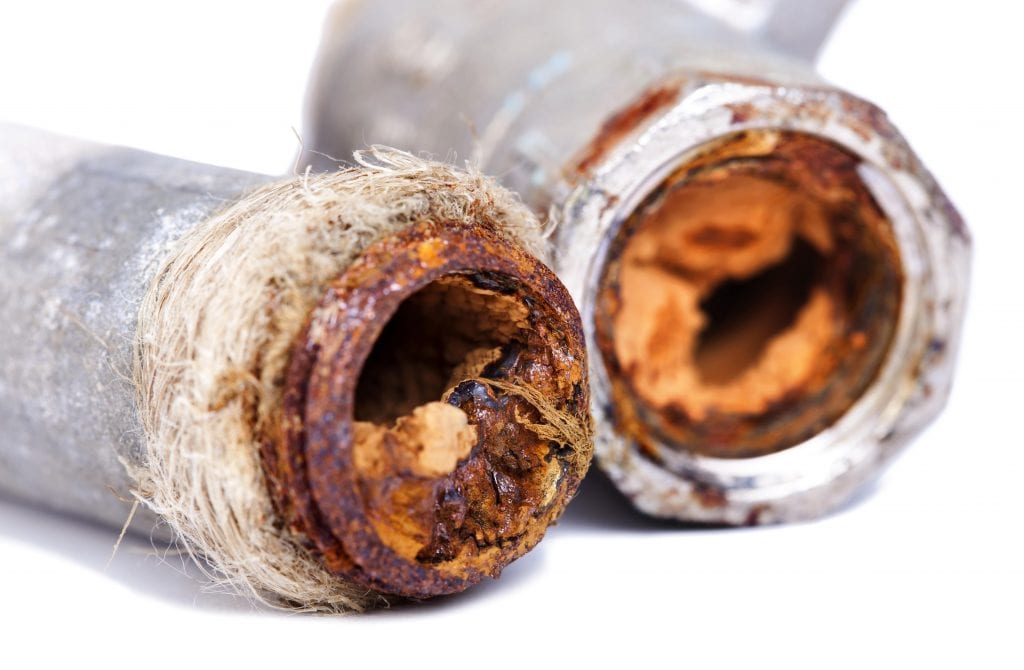 Sewer issues are always really serious, but what's particularly troubling about sewer plumbing problems is that many homeowners simply don't realize that they have a problem until it's too late.
A sewer line repair job can many times be pretty costly, so it's always best to keep an eye on the integrity of your property's sewer line and understand what common warning signs you should be on the lookout for. The Master Plumbers at Beehive Plumbing have helped countless home and business owners in Northern Utah when it comes to sewer issues, so you can count on our expertise when it comes to helping you recognize when you might need to take a closer look at your sewer line.
Below we'll be going over four of the most common warning signs that indicate that your home may need a sewer line repair!
1. You Can Smell A Sewer Odor On Your Property
This may seem pretty obvious, but if you can smell sewer gases and odors emanating throughout your home then it's a clear sign that you have a problem on your hands. This includes if you can smell the odor outside; but no matter where on your property you smell it, sewer smells will require a call to the Beehive team.
Many times these smells will indicate that you have some damage to your sewer tank or sewer line, so always reach out to us immediately when you start to smell these foul odors.
2. Consistent Backups
Although occasional backups in your toilets and other drains is sometimes normal and will only require minor plumbing repairs, consistent backups indicate a much more serious problem with your sewer line. There are a whole array of issues that frequent backups may indicate, which is why you'll need an experienced specialist to come to your house and check things out.
Backed-up drains can be a warning sign towards a major issue with the sewer lines leaving your property, and they can also indicate that something with the sewer itself is awry.
3. Mold Problems
Mold is always a really serious issue for any residential or commercial property, and our plumbing specialists will be able to help you pinpoint where a mold issue is coming from. Many times people will start to notice mold on their ceilings and walls, and this is a common warning sign that you're going to need professional plumbing assistance.
Broken/damaged sewer lines can many times be the cause of a mold infestation, and mold is something that you definitely don't want to neglect. So reach out to us when you suspect that you have a mold growth problem at your property.
4. Lush, Green Patches Of Grass On Your Lawn
This type of sewer line repair issue is many times difficult to recognize, partly because many homeowners simply think that they're doing great lawn care when there are lush patches of grass in their lawns.
Unfortunately, these lush patches may not be caused by your lawn care efforts. These unusual green patches can many times be cause of concern for your plumbing system, and they're a warning sign that you should reach out to a team of specialists. Sewers end up being fertilizers for the vegetation above them, so abnormally green grass patches can actually indicate that your sewer line is leaking.
Reach Out To The Plumbing Specialists At Beehive Plumbing To Learn More About Our Sewer Line Repair Services
Beehive Plumbing has supported countless homes and businesses with sewer line repairs, and we'll be more than happy to answer your questions/concerns about these pretty complicated plumbing repairs.
So reach out to us online or call us at 801-661-8155 to get in touch with our team and let us know how we can support you with a sewer line repair in Northern Utah!