DIY plumbing repairs are sometimes an option for home and business owners, which is why it's important to know the many different types of plungers!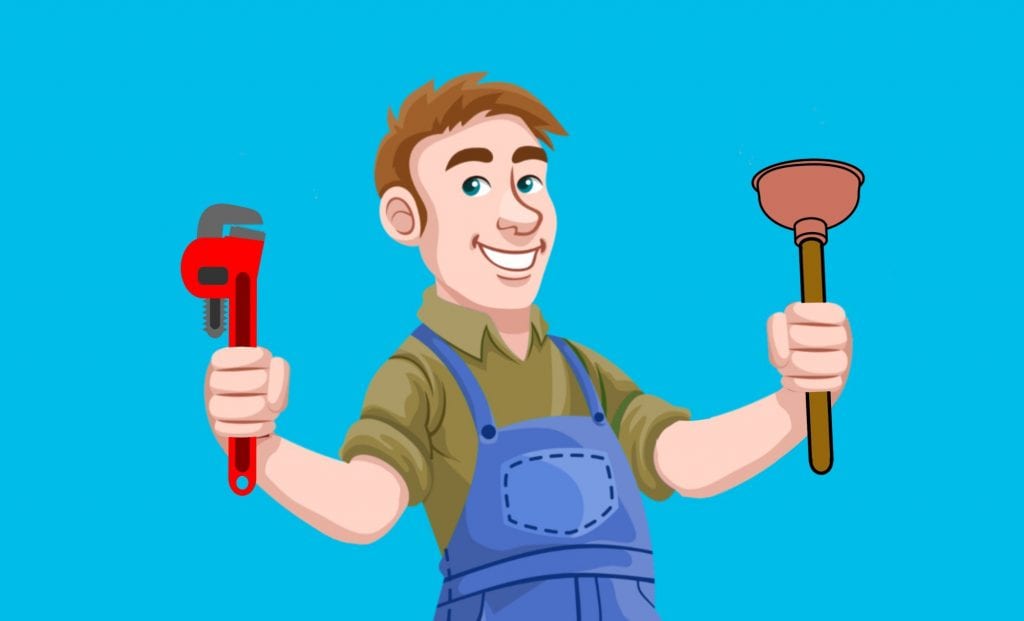 Clogs and blockages can frequently occur within residential plumbing systems, and it's understandable how homeowners may not want to seek professional plumbing help for every slight issue they encounter.
Although DIY plumbing is often ill advised, there are some scenarios in which it's perfectly fine to attempt your own minor repairs. The good news is that there are many different types of plungers that are useful for all sorts of clog-related issues. Plungers also are very affordable, user-friendly, and efficient.
Below we'll be detailing the common types of plungers, and how they can support you in your DIY plumbing repair efforts!
The Common Types of Plungers
Plungers come in various sizes and types, and they include the following common types:
Cup Plungers
Cup plungers, often referred to as sink plungers, are one of the most common types of plungers that help homeowners clear out pesky clogs in shower drains, bathtubs, and sinks.
This plunger features a rubber cup that effectively develops a seal over most drain openings, which provides an impressive plunging action. Cup plungers are suitable for the vast majority of household clogs, and they're incredibly versatile for all DIYers.
Flange Plungers
This is likely the most popular type of plunger, and it's also referred to as a toilet plunger. As is suggested by its name, these plungers are typically used to unclog toilets.
Flange plungers are known for their unique design that features an additional rubber flap, or flange, that helps the cup tightly fit on to a toilet drain's opening. This design creates a very strong seal and helps users create an effective suction, without splashing any water while clearing out toilet clogs.
Accordion Plungers
Accordion plungers, also referred to as bellows plungers, are known for their very unique, accordion-like design. This design helps users by providing increased pressure and extra force while plunging.
Accordion plungers are especially useful for challenging and stubborn clogs found in toilets, tubs, and sinks. The unique construction of these plungers allows for great plunging power and stronger suction.
Power Plungers
Power plungers, also referred to as water blaster plungers, are one of the most innovative and advanced plunger types. This plunger uses high water pressure to forcefully clear clogs, and this device features a handheld pump or electronic trigger that helps pressurize water within the plunger's interior.
The end result is a fast burst of high-pressure water that'll likely dislodge even the peskiest of clogs. Power plungers are particularly useful for clogs that are deeper within pipes and extremely tough to eliminate.
Taze Plungers
Taze plungers are probably the least common type of plunger found within this list. These plungers have a very unique shape to them, which includes a T-shaped rubber head and a long handle.
Taze plungers are typically used to clear out clogs found within hard-to-reach spaces and narrow spaces with very limited access.
What Are The Most Common Household Plungers?
As the above list suggests, there are many different types of plungers available in today's marketplace, but many homeowners only require cup and flange plungers for their sink and toilet backups.
These plunger types are also very affordable, and they're often the first go-to option for many people when they're experiencing drain blockages.
Plungers Are Often Very Useful, Until Professional Drain Cleaning Is Needed
Most homeowners will choose between cup and flange plungers for their DIY plumbing needs, but commercial plumbing systems may require some of the other plungers found within the above list.
Although DIY plumbing can sometimes be successful with proper plunging, there are countless scenarios in which plungers can't quite get the job done (or only temporarily alleviate a drain clog). In these situations, it's crucial for home and business owners to turn to professional drain cleaning services from the Beehive Plumbing specialists!
Contact Our Master Plumbers When You Need Help Alleviating Pesky Drain Clogs!
Beehive Plumbing is one of the leading plumbing companies based in northern Utah, so we've supported thousands of homes and businesses with alleviating pesky drain clogs that plungers can't quite fix.
Reach out to us online or give us a call at 801-849-3848 to speak with our team today about what's currently going on within your property's drains!