When a home or business needs a sewer line repair, it's always a serious plumbing job!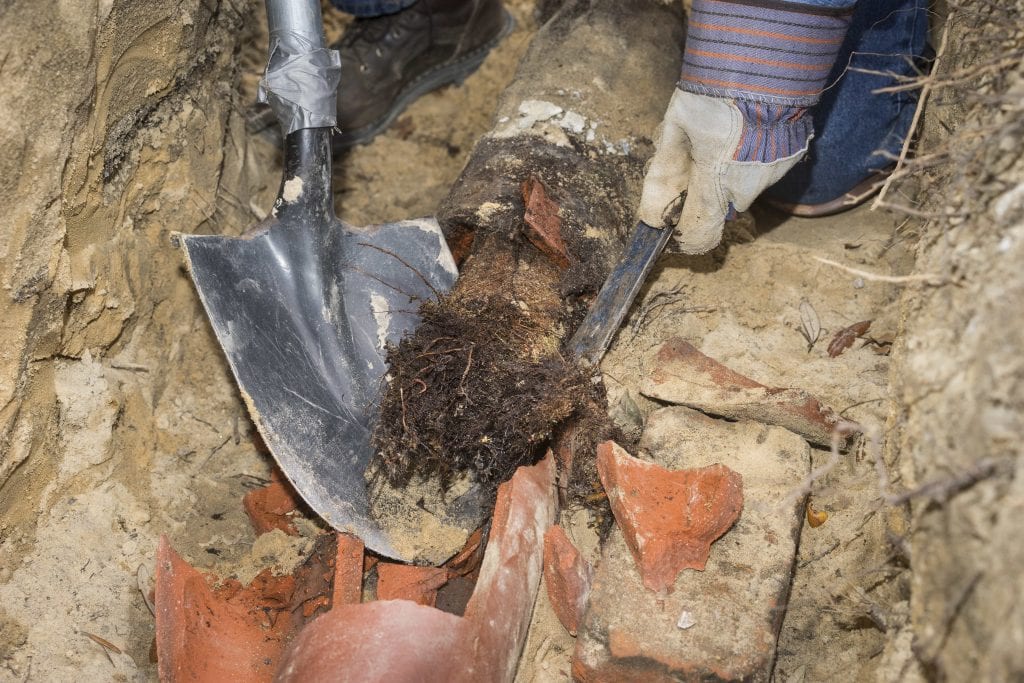 When any component of your plumbing system fails, you're inevitably going to undergo some rather serious inconveniences. This is particularly the case when your home or business requires a sewer line repair.
Any sewage line issues are best to be avoided at all costs, which means home and business owners throughout Northern Utah need to keep a close eye on identifying and fixing any plumbing problems before they get too out of hand. The biggest problem with this type of prevention is that it's simply not that easy to spot sewer line problems, which is why you're going to need the support of our Master Plumbers.
Below we'll be delving deeper into some of the common warning signs that you should keep a watchful eye out for in order to save yourself time and a lot of unnecessary expenses!
Common Warning Signs Of A Sewer Line Issue
The following are some of the most common sewer line repair warning signs that our plumbing specialists come across on a regular basis:
1. Soggy Or Smelly Patches On Your Lawn
This is one of the most common sewer line repair warning signs because it's one of the easiest to spot and grab a homeowner's attention. When your sewer lines have broken or are leaking, you'll inevitably experience wastewater spills underneath your property's ground.
This then manifests itself more clearly with soggy, smelly patches of grass throughout your front or back yards. The general presence of these patches is a clear-cut sign that you have a damaged sewer line that needs immediate repairs.
2. You Have Clogged Drains All Throughout Your Home
When you have one clogged drain, it's generally pretty straightforward to resolve. However, when you have multiple clogged drains throughout your home, it's a sign that something much more serious is occurring within the depths of your plumbing system.
Our plumbing experts will be more than capable of thoroughly inspecting your plumbing system through our pipe inspection cameras, which will go a long way in identifying what exactly is happening within your sewage system. These inspections will help us to better understand what type of sewer line repair you'll need, and if there are other lingering problems that need to be addressed.
3. Your Home's Drains Smell Really Bad
A lot of homeowners may ignore this common warning sign, but this is actually an indication that your property is experiencing a serious sewage line issue.
When you recognize foul odors emanating from multiple drains, it's not going to be an easy DIY fix. This is many times a sign that you have a broken or seriously clogged pipe that's causing a significant backup throughout your entire property.
4. Toilet Water Rises Or Bubbles When Using A Bathroom Faucet
If you notice a disturbance in the water levels of your toilets when you run a bathroom faucet, then it's a warning sign that something is awry within your sewage line. This is also the case when water backs up into your drains with each toilet flush.
These issues may potentially only require a toilet repair, but the odds are that your sewage line needs to be repaired or thoroughly cleaned.
5. Your Bathroom And Laundry Lines Drain Slower Than Usual
This sewer line repair warning sign is somewhat more difficult to recognize, and this is typically because most of us don't notice differences within draining speeds right away. Nonetheless, this is a serious indicator of a plumbing problem.
When water from your showers, bathroom sinks and laundry machines drains considerably slower than it used to, it's important to reach out to plumbing specialists before the drainage issues get worse.
Reach Out To The Master Plumbers At Beehive Plumbing To Learn More About Our Sewer Line Repair Services!
Beehive Plumbing has been a sewer line repair specialist for the Northern Utah community for over 20 years, and we've helped countless property owners resolve some of these pesky problems prior to them getting much worse.
Reach out to us online or call us at 801-661-8155 to get in touch with our plumbing specialists today and learn more about how we can help you avoid serious issues like sewer line repairs!