Northern Utah homeowners need to know their water heating system options, and our experts are here to help you make the best investment decision!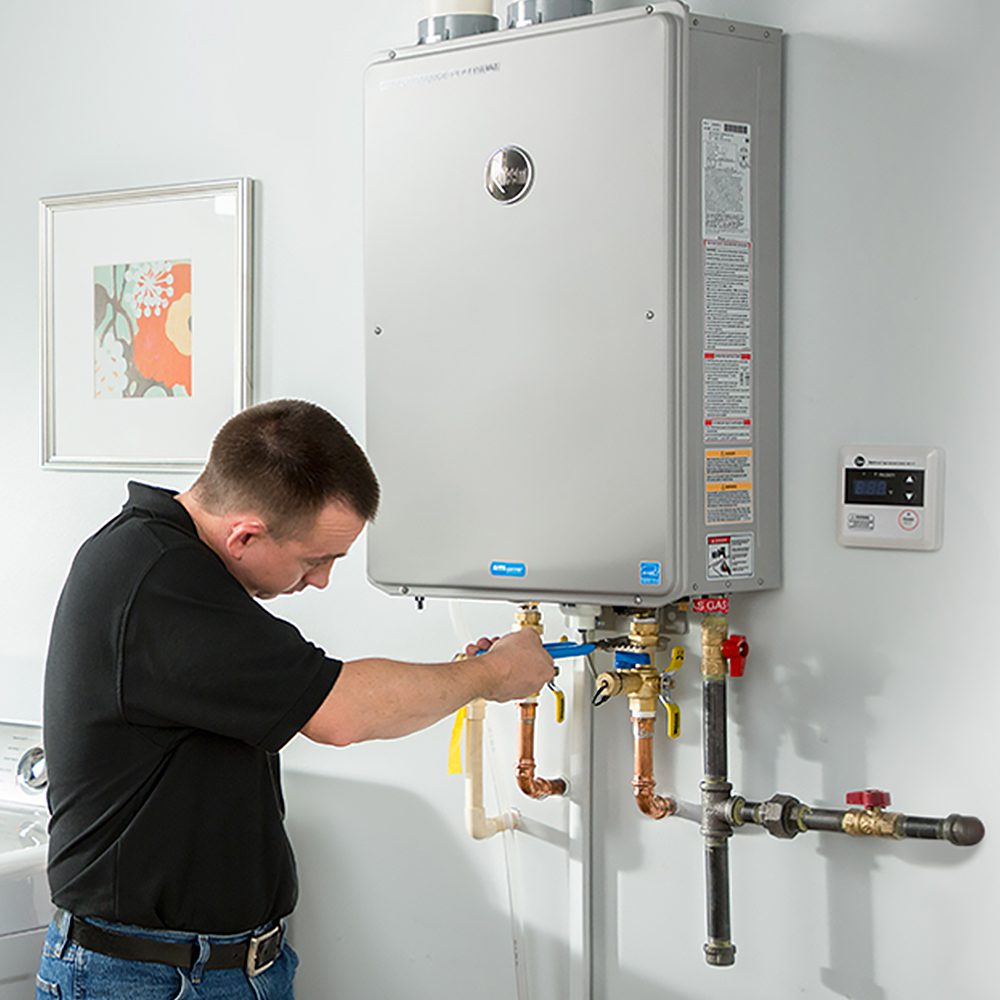 If you're moving into a new home or suddenly realize that your existing home needs a water heater replacement, then you're going to need to address what exactly you're looking for in a new water heating system.
Your two main options are going to be centralized and decentralized systems, and our experts will always help you narrow down these options to help you better understand what's right for you and your household.
Below is our comprehensive comparison detailing the differences between centralized and decentralized water heating systems!
What Is A Centralized Water Heating System?
Centralized water heating systems entail a home's water supply being heated up from a single location. There's no denying that centralized systems are still common throughout Northern Utah today, and most centralized systems entail a water heater tank where the water is stored warm and ready to go when you need it.
What Is A Decentralized Water Heating System?
Decentralized water heating systems entail a separate water supply line that is not physically a part of your primary heating network. Many households prefer this system because it provides instantaneous hot water supplies that you don't have to wait on.
Decentralized water heating systems are also relatively easy to install, and they don't take up that much space as compared to large storage tanks. What's also great about decentralized systems is that they can be temporarily shut off, which makes them incredibly energy efficient!
Main Differences Between Centralized & Decentralized Water Heating Methods
Both systems have their benefits and drawbacks that Northern Utah homeowners should understand, and below are some key points to keep in mind when you're weighing out your options:
Costs
Decentralized systems are usually really easy to install, which can save you a lot of time and reduce your initial investment amounts. Centralized systems usually require an extensive amount of equipment like heat pumps, boilers, solar panels and much more to ensure proper functionality, so these installation costs are usually higher.
Safety
One thing that people like about decentralized water heating systems is that there aren't as many worries due to the hot water line being separated from other parts of the water system.
This is very different as compared to centralized systems, because if one part malfunctions within these systems then there will likely be more issues. However, it's important to know that centralized systems are typically more prepared to support you in the off chance that a leak occurs!
Convenience
When you have a decentralized water system, you can place separate lines all throughout your home so that you're getting your hot water precisely where you need it (i.e. your kitchen, dining room, shower room, etc.)
The convenience associated with a centralized system is that you'll always have a constant water supply at your disposal.
Billing
What's great for homeowners today is that there's now automated utility billing, which means that bill calculators are a lot more accurate than they were in the past.
Water billing within a decentralized system is usually very accurate these days, which is good for renters and condo owners that want to make sure they're only paying for the services that they actually utilize!
Contact The Experts at Beehive Plumbing To Learn More About Water Heating Systems!
Beehive Plumbing has helped many Northern Utah households when it comes to installing and maintaining both centralized and decentralized water heating systems, and we understand if these investments decisions seem pretty tricky!
The good news is that our Master Plumbers are always here to help answer your questions and put you in the right direction towards a smart, long-term investment for your home. You can reach out to us online or call us at 801-661-8155 to speak with our water heater experts today and learn more about which type of water heating system works best for you!