It's important to know why DIY plumbing isn't an adequate replacement for professional plumbing repairs!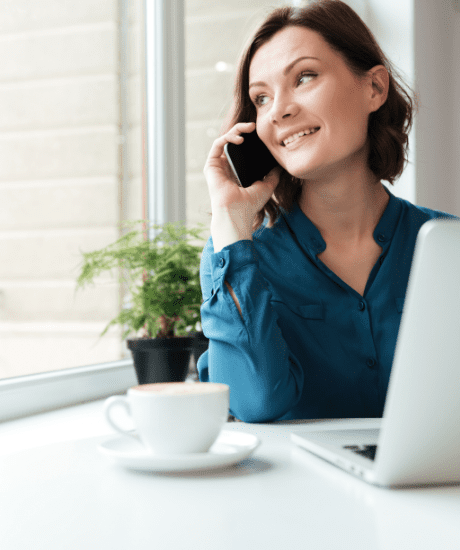 A lot of plumbing repairs are neglected, until they escalate into bigger issues. The vast majority of residential plumbing systems are concealed behind ceilings, walls, slabs and basements, and this concealment can make detecting problems more challenging.
But neglecting any plumbing repair job can often come with significant consequences. While some homeowners may attempt a DIY plumbing project, it's always better to put your plumbing needs in the hands of experienced professionals.
Why Your Residential Plumbing System Needs Professional Plumbers
Some people think plumbing issues are household dilemmas that they can resolve themselves, but below are some of the advantages associated with hiring a professional plumber:
Plumbers Have Specialized, Industry Knowledge
Every one of our Master Plumbers has gone through many years of extensive training, apprenticeships and educational courses that gives them the in-depth knowledge necessary to properly repair plumbing systems of all types.
Our team will help you to precisely diagnose what your system is currently experiencing, and provide you with the most appropriate, affordable solutions.
Professionals Deliver Top-Quality Results
Professional plumbing teams are experienced enough to consistently provide top-quality results for the simplest and most complex plumbing projects.
Expertise truly matters when it comes to plumbing repairs, because DIY solutions can often lack in efficiency and overall effectiveness.
Plumbers Help Homeowners Save Money
Although many people may have the initial thought that DIY plumbing could save them money on plumbing repair costs, this is often a huge mistake that ends up costing people a lot more in the long run.
Inexperienced homeowners can rather easily make a mistake that creates further damages, whereas as a certified plumber will be capable of accurately getting to a plumbing issue's root cause and implementing the best solutions.
Plumbers Have Insurance
When you hire a professional plumber, you'll also receive added protection in the form of the company's insurance coverage. If any accidents or unforeseen issues arise while a professional is working on your property, their insurance will cover the costs.
The same can't be said for DIYers, who often find themselves unprotected when they make their own mistakes!
When Should You Contact A Professional Plumber, And When Should You Do The Plumbing Job Yourself?
DIY plumbing is often pretty problematic, but there's no denying that certain people are going to try to fix plumbing issues on their own anyways.
Be sure to consider the following prior to starting your next DIY plumbing project:
Assessing The Nature Of The Plumbing Repair
It's crucial to thoroughly assess the complexity and overall nature of your ongoing plumbing problem as you're deciding whether or not to call a professional team to help you.
Basic tasks like replacing a faucet aerator could be done within your own capabilities, but more complex issues like sewer line repairs and pipe lining should always be left for professionals.
Determining Your Own Plumbing Skills
It's important to be honest with yourself when you're considering a DIY plumbing project, because you'll need to understand what you do and do not know about plumbing.
This includes assessing your overall knowledge oriented around plumbing tools and equipment, as well as your own confidence to handle specific tasks. Keep in mind that improper plumbing installations and repairs can make matters much worse for yourself, and can make your damages more expensive to repair later on.
Figuring Out Your Availability
Every plumbing project is time-consuming, and this is especially the case for people who aren't familiar with plumbing work. Be sure to consider your schedule and overall availability prior to embarking on a DIY project.
Small leaks that professional plumbers can fix within a matter of minutes could take you several hours to figure out, which could create a serious inconvenience for you and your family.
Assessing Plumbing Costs
Every residential plumbing system is incredibly complex, which is why even minor plumbing errors can subsequently lead to serious consequences.
If you're unsure about your DIY abilities as it compares to potential savings, you'll be much better off reaching out to the Beehive Team for your plumbing repair needs.
What Are The Risks Of Doing DIY Plumbing?
Despite DIY plumbing projects being very popular online, they're inherently very risky for amateurs to conduct.
Some of the most common risks of DIY plumbing include:
Exposing yourself to unnecessary dangers and risks
Increasing the likelihood of significant property damages
Further developing your plumbing complications
Having no insurance to cover your plumbing work
Contact Beehive Plumbing When You Need Support With Your Home's Plumbing Repairs!
Beehive Plumbing supports both homes and businesses throughout northern Utah with a wide array of plumbing services, and we'll always be there for you and your property when plumbing repairs are needed.
Reach out to us online or call us at 801-661-8155 to speak with our Master Plumbers today about what plumbing services you're currently needing!