Remodel plumbing can be a lot more stressful than most homeowners would think, but the Beehive Plumbing team can make everything A LOT easier!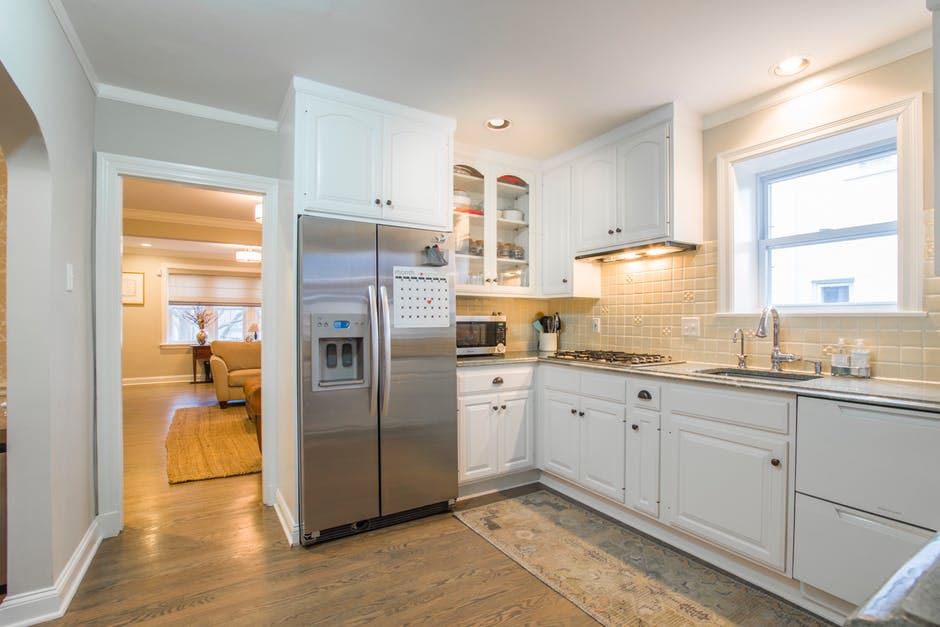 Home remodeling has exponentially grown in popularity since the beginning of the pandemic, and today Northern Utah homeowners are starting to see decreases in kitchen appliance costs that are making it easier than a year ago to conduct these types of remodeling projects.
It makes sense that you may want to upgrade your home's kitchen for a whole variety of reasons, but it's still important for homeowners to understand that things like remodel plumbing and other remodeling factors need to be taken into account from the very beginning stages. Remodeling simply takes a ton of work, but the good news is that the Beehive Plumbing experts are here to make your entire project a lot less stressful and more manageable.
The best way to remodel your kitchen is to optimize it within your property's plumbing system, so keep reading to learn more about particular plumbing tips that'll help make your next kitchen remodel A LOT easier!
Always Keep Your Plumbing System's Age In Mind
One of the first things that homeowners need to keep in mind when planning a kitchen remodel is simply how old their home is. If your home is over 50 years old, then it's likely that your property's plumbing system is around that age as well if you've never invested in re-piping.
Once your home's pipes have reached a seasoned age, they'll inevitably become much more susceptible to all sorts of issues like corrosion and functionality problems. A lot of Utah homes still utilize lead pipes, which of course need to be replaced for health reasons.
But no matter what your home has gone through in the past, our Master Plumbers will be sure to analyze everything and make sure that we're putting your home in the right direction for the future!
Conduct Corrosion Checks
This tip may seem pretty difficult considering the fact that your plumbing system is always hidden from view and difficult to inspect. This is why the pipe inspection cameras from our team are so crucial during the initial stages of your kitchen remodel, because we'll help you better understand the conditions of your pipes so you can know what may be needed to ensure your plumbing system for the long run.
The biggest issue when it comes to pipe corrosion is that it's pretty difficult to stop once it has begun. This is why you'll likely need replacement pipes if your kitchen pipes are corroded at the onset of your project. We'll help you better understand if certain sections of your piping system can be replaced, or if you're experiencing widespread corrosion that may necessitate a full-on replacement of your kitchen's pipes.
Reroute or Move Your Pipes?
A ton of kitchen remodels will look to make the very most out of the space, which many times will require new pipes or a re-working of your existing pipes. When you need to move some plumbing around to accommodate your new kitchen's design, it may make more sense to upgrade your kitchen's plumbing so that your plumbing system will essentially match your new fixtures and design scheme.
When you're considering new flooring in your kitchen, this is also a good time to consider rerouting your pipes within your home's foundation. This is particularly important if your pipes are very old and could use being replaced. Slab leaks are much more common than most Utah homeowners would assume, so it's always a good idea to be cautious about older pipes and reroute them with newer ones when you're already in the process of a thorough remodeling project.
Low-Flow Plumbing Fixture Installations
A lot of homeowners in Utah are looking for increased efficiency through kitchen remodels, and one thing you can do for your home's overall sustainability is try to limit your water usage on a monthly basis.
One great benefit of kitchen remodels is that you'll have the opportunity to install low-flow plumbing fixtures that will save you hundreds if not thousands of gallons of water on a yearly basis, which leads to monthly utility savings and environmental benefits as well.
Reach Out To The Remodel Plumbing Specialists At Beehive Plumbing To Help Get You Started On Your Next Kitchen Remodeling Project!
Beehive Plumbing has been there for countless commercial and residential remodeling projects, and we'll be more than happy to support you as you're preparing a kitchen remodel at your property.
Reach out to us online or call us at 801-661-8155 to schedule an initial consultation with our team of plumbing experts today!