Plumbing Near Millville, UT
Beehive Plumbing is proud to offer our affordable, reliable plumbing services to the Millville, Utah community and throughout all of Salt Lake County. We have been a leading provider of quality plumbing services in the area for many years, and this is partly because we fully understand the unique plumbing needs of the communities we serve and live within.
We have always strived to provide trustworthy, dependable services from our experienced team of professionals, and we pride ourselves on the team we've built and our abilities to fix any kind of plumbing problem. Our team will always be respectful while in your home or business, and we fully understand how our decades of experience and unbeatable pricing allows us to bring even greater value to what we do and how we serve the people of Millville.
Call 24/7 (801) 256-6697 or Complete & Submit the form below:
Fill all information details to contact with us
You can always count on us to show up at your home or business when a plumbing emergency arises at any hour of the day, and we pride ourselves on being there for our clients when they need us most.
Our 24/7 emergency plumbing services are just another reason why Beehive Plumbing is a go-to source for all of your plumbing necessities within the Kaysville area, and the following are some of the more frequent 24/7 plumbing situations we come across: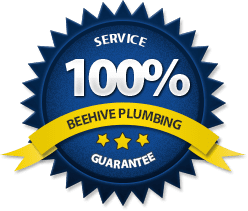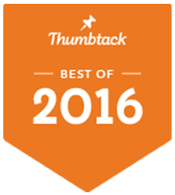 What are some of the advantages in utilizing a 24/7 plumbing service?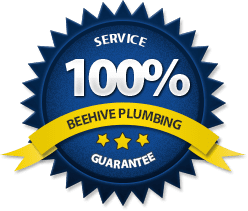 Our 100% Service Guarantee
We know customer satisfaction is the key to excellent service. We are so confident in our plumbing and drain solutions that our products and services come with a 100% satisfaction guarantee. You can count on our Utah plumbers to conduct a thorough evaluation and deliver fast, dependable service you can trust.
Be it for a home, apartment, condo or office building, we do plumbing right the first time, every time. Learn more about us, guarantees and financing. Call Now (801) 256-6697 to see how effectively and affordably we can serve your needs.
Our Premier Plumbing and Drain Services Include these Benefits
Our Premier Plumbing and Drain Services Include these Benefits
Fast and Reliable Drain Cleaning
Drain cleaning is one of our most common services for both residential and commercial clients, and it's partly because the type of dirt in Utah tends to get easily tracked into homes and ultimately down our drains. There are many other factors that lead to clogged drains so we always offer tips to our clients in terms of prevention methods, but of course even the most preventative households and businesses will still not be able to stop drains from clogging. Always remember to give us a call when drain clogs are persistent so we can get everything back to normal again!
There are many ways in which main water and sewer lines can be negatively impacted by their surroundings over long periods of time. Tree roots can grow into lines, tremors can cause soil cracking and broken lines and general landscaping can puncture pipes too. Any type of interruption with your main lines can be extremely costly, which is why we've ensured that Beehive Plumbing's team is experienced with all types of emergency sewer repairs, water line repairs and all other services that are associated with main water lines. These are serious issues that can spring up at any time, so always feel free to utilize our 24-hour emergency plumbing services in these situations.
Boilers and Water Heaters
Boilers are great hot water options for larger homes, and they're a great alternative for homeowners who would prefer heating methods through steam. Beehive Plumbing Millville has the experience and know-how to install, repair and service just about every type of residential boiler system. We also are specialists with both standard tank water heaters and tankless water heaters. When it comes to going tankless, we've chosen to specialize in Navien water heaters. This is because we trust them as an industry leader who continually is innovating their technology above and beyond their competition, and because our entire team has been able to develop years of experience with this brand.
Remodeling and New Construction Needs
We are your go-to team for any type of plumbing remodeling or new construction project, and we always make sure to work as a team with your other contractors to ensure your dreams become reality. We regularly work on the following types of projects:
Laundry remodeling
Bathroom remodeling
Utility room remodeling
Kitchen remodeling
Beehive Plumbing Works Hard to Set Ourselves Apart From the Competition
There are many other companies that offer similar services to us in the Millville area, but we are confident that none of these companies can offer the same level of experience, professionalism and customer care that all of our team members do. Beehive Plumbing Millville always makes sure to provide the most honest and dependable plumbing services, and we hold customer service as one of our strongest commitments. Our team has lived and worked in the Millville and Salt Lake County areas for decades, which has allowed us to build thousands of lasting relationships with satisfied customers.
Providing the Best Plumbing Services Every Time
You can always expect that Beehive Plumbing Millville is going to be more than capable of taking care of any possible plumbing need your home or business may be experiencing. We are professionals with decades of experience so there is no plumbing service job we haven't already seen before, but we also understand the importance and uniqueness of each client's home or business and the architectural parameters each building poses.
Commercial plumbing
Residential plumbing
Drain cleaning
Remodeling plumbing
Water heaters
Water softeners
Our team of master plumbers wants all homeowners in the Centerville area to better understand the signs of needing a water heater repair, so the following are things you should look out for: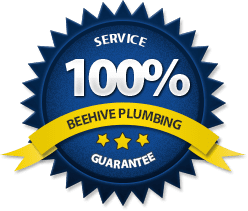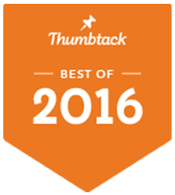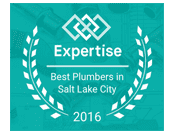 We fully understand that experiencing plumbing problems is far from ideal, which his why we always make sure your experience working with us is as easy as possible.
We are a locally owned and operated plumbing company, and we want you to feel confident coming to us. We care about our neighbors and their families, so we want your plumbing challenges and be made easier. We always prepare our plumbers and technicians to be the most trained in the local area and arm them with the best equipment and tools throughout the entire industry. And when it comes to customer service, you are always a part of our family. Give us a call today at (801) 256-6697 to set up a free consultation, and we'll let you know exactly what we can do to assist you!
Dependable Commercial Plumbing
Commercial plumbing is much different than residential plumbing, and it requires a serious demand for professionalism that many of our competitors simply can't match. Plumbing problems in restaurants, office buildings, production facilities and commercial properties of all types need to be addressed quickly and efficiently with regards to protecting customers and employees, avoiding serious damage and maintaining the professional appearance of the property. The experts at Beehive Plumbing in Millville will show you just how commercial plumbing should be conducted. We'll respond quickly, get the job done efficiently and leave no trace behind once we're finished. We'll also provide advice in terms of helping you avoid any future plumbing problems that could arise by persistent neglect of certain issues that only get worse with time.