Boosting property value is never easy, but plumbing upgrades can be a quick solution!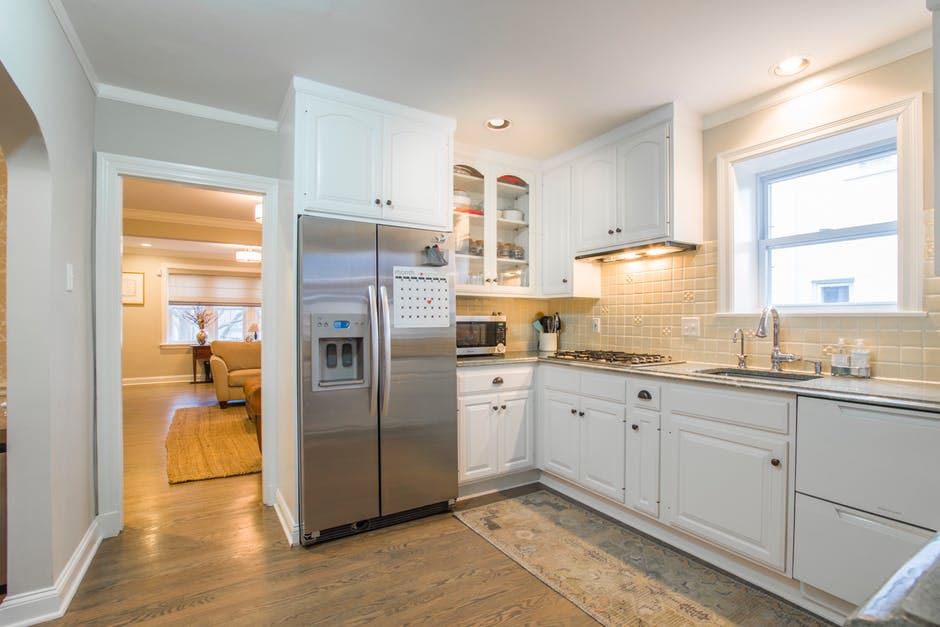 If you're thinking about putting your home up on the market in Northern Utah, then you can know that you're jumping into one of the fastest growing real estate markets in America. This means that you're going to have tons of potential to get the very most out of your property sale, and that putting some extra care into your property can be a lucrative investment.
One way that Northern Utah homeowners can boost their property's value is by investing in plumbing upgrades, and below we'll be going over some of the upgrades we provide households with that go a long way when planning for an upcoming sale!
Replacing Single Vanities With Double Sinks
This is actually a pretty simple plumbing upgrade, partly because a bathroom's water line can easily be diverted into a second sink. This is something that every household should consider when it comes to boosting property value, because master bedrooms and other bathrooms in your home can be more convenient for families when there's more than one sink in a bathroom.
Replacing Worn-Out Faucets
If your faucets are ill-fitting, leaking, or simply just old, it could be a good time to replace them. When you replace your older faucets with new upgrades, it'll boost your home's style and make it seem like your home is more modernized for prospective buyers.
Investing In Eco-Friendly Plumbing Updates
More and more Northern Utah homebuyers are taking sustainability very seriously these days, so having eco-friendly plumbing upgrades at your home can be a big selling point. This means you'll need to take a close look at some of the biggest energy wasters throughout your house, including:
Replacing older toilets with low-flow toilets
Consider a tankless water heater
Replace faucets and showerheads that waste too much water
Fixing Any Pipe Leaks
If you've had pipe leak issues in the past and you're trying to sell your home now, then you're going to need to get a thorough property inspection to see if your leaking issues have been fully resolved. Assessing the state of your pipes well before you even put your home on the market is always a good idea, and the Beehive Plumbing team will be there for you when you need these types of assessments.
It's always a deal-breaker when a home fails inspection, so it's important to plan ahead and get your own inspections ahead of time!
Upgrading Your Kitchen Appliances
Kitchens with old appliances are always a big turnoff for homebuyers, and simply investing in a new garbage disposal and dishwasher can help a lot when it comes to being able to increase your asking price.
The real estate market in Northern Utah is thriving, so these types of investments will often pay for themselves and even provide significant profits!
Know What Your Water Heater's Life Span Is
Most conventional water heaters will last around 12-15 years or so, which is why every home seller should know the age of their water heater and how long it'll likely last for.
One of the best ways to understand these types of life span estimates is to hire a professional plumber to do a thorough inspection prior to placing your property on the market. Sometimes it'll go a long way to invest in a water heater replacement before putting your home up for sale, because it can entice homebuyers into your property even if the asking price is increased well beyond the actual price of the water heater!
Contact Our Residential Plumbing Experts To Learn More Tips To Raise Your Property's Resale Value!
Beehive Plumbing has supported countless homeowners when it comes to preparing their properties for ensuing sales, and we understand just how much preparation goes into putting a home up on the market in Northern Utah.
The good news for home sellers is that our real estate market is one of the hottest in the entire country, so investing in simple plumbing upgrades can provide tangible results and solid returns.
Contact us online or call us at 801-661-8155 to get in touch with our plumbing specialists today about what your thoughts are for your home's resale value!