Here's the guide to plumbing fixture durability from our esteemed Master Plumbers!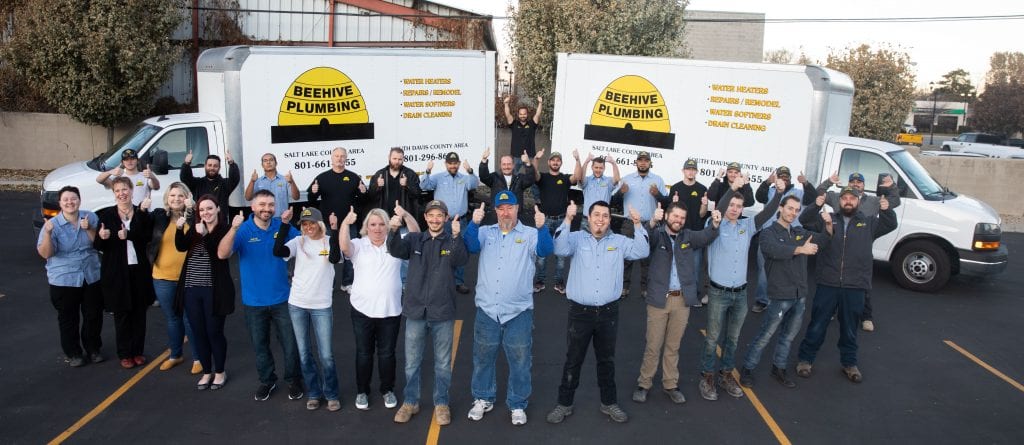 When it comes to residential plumbing, one of the biggest things that people take for granted is their plumbing fixtures. A lot of people simply think that plumbing fixture maintenance isn't all that important, and this unfortunately leads to damages and other serious plumbing repairs.
Our Master Plumbers have seen these types of issues throughout Northern Utah for over 20 years, and we know how difficult it can be for homeowners to recognize when their fixtures need professional attention. So what we've done is create a comprehensive guide oriented around prolonging the lifespan of your property's plumbing fixtures.
So here's what you need to know about plumbing fixture durability!
Average Plumbing Fixture Lifespans
Here's a quick list of common plumbing fixture life expectancy:
Pipes =50-70 years
Toilets = 50 years
Sinks & Faucets = 15-20 years
Water heaters = 12-15 years
Tankless water heaters = 20-30 years
Tips To Help You Prolong Your Plumbing Fixture Longevity
Everyone wants to avoid premature replacements and excessive plumbing repairs, so here are some maintenance and upkeep tips to help your extend the life expectancies of your most valuable plumbing fixtures and appliances:
Knowing Your Main Valve Location (And How To Use It)
Whenever serious emergencies like pipe bursts occur, you'll have to turn your main water valve off as soon as possible. The timeliness of this shutdown is crucial because it can help you avoid water damages, so knowing how to use your main valve when necessary can always go a long way to sustain your fixture's longevity.
Knowing Individual Water Valve Locations (And How To Use Them)
The same thing goes for your individual water valves in terms of understanding where they are, and how to use them. When your bathtubs, toilets and sinks are acting irregularly, you'll often need to shut them off until one of our Master Plumbers can check things out.
Turning your malfunctioning fixtures off as soon as you can will always support long-term durability.
Maintaining Your Property's Pipes
It's always crucial to have your home or commercial property's pipes inspected on at least a yearly or bi-yearly basis as a part of your routine maintenance checklist.
If you ever notice any discoloration or stains on your pipes, it could mean that you'll need to invest in repiping services. Neglecting these types of warning signs can end up leading to more serious issues, which are always best to be avoided!
Keeping A Close Eye On Water Pressure
PSI pressure definitely matters for every property, and pressure gauges can help you ensure that your property's water pressure is between 40-85 PSI.
When you notice any readings above 85 PSI, it's a clear indication that your plumbing system is under duress and may experience issues in the future. It's understandable if you don't own a pressure gauge (or know how to use one), so you can always count on our Master Plumbers to conduct these checkups for you.
Minimizing Any Unnecessary Flushing
There are a lot of items that should never be flushed down your toilets, including common cleaning products like sanitary napkins and baby wipes. Even if nothing bad occurred after flushing these types of products, the truth is that clogs deep within your drains can slowly but surely build up due to these types of improper flush habits.
Doing Your Part To Prevent Drain Clogs
Placing screens and filters on your drains can go a long way to prevent clogs, because preventing stuff going down your pipes will always support fixture durability.
Cleaning is also a lot easier with filters and screens, and this easy prevention method provides property owners with a much-needed peace of mind!
Avoiding Over-The-Counter Drain Cleaning Products
Over-the-counter drain cleaning products are often full of harmful chemicals that are actually detrimental to your plumbing system's integrity. The more you use these products, the more likely you'll permanently damage your pipes.
That's why your best option is to invest in professional drain cleaning services. It's always a lot worse when you have to invest in replacement pipes, as opposed to expert maintenance and repairs!
Contact Our Master Plumbers To Learn More About Prolonging The Lifetime Of Your Valuable Plumbing Fixtures & Appliances!
Beehive Plumbing has become one of the top plumbing companies in Northern Utah because we've built one of the best teams in the entire region over the last 20+ years.
Contact us online or call us at 801-661-8155 to get in touch with our Master Plumbers and see how we can help you prolong the lifetimes of your valuable plumbing fixtures and appliances!