Beehive Plumbing supports many homes and businesses with toilet repairs and installations, so here are our expert tips to keep in mind about low-flow toilets!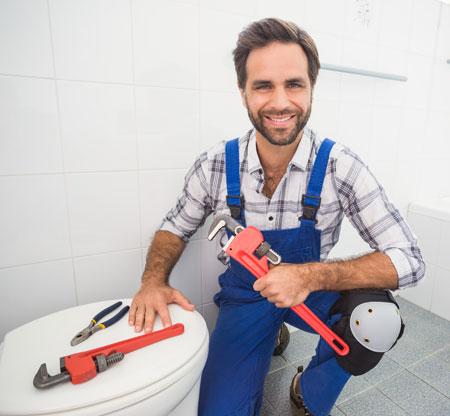 Everyone has heard of low-flow toilets, but it's totally understandable if you're not quite sure what they exactly do! Most people hold two common assumptions oriented around low-flow toilets, including:
They're eco-conscious
They make it more difficult to flush
The truth is that there really is a lot that home and business owners should keep in mind when it comes to low-flow toilets, and the Master Plumbers at Beehive Plumbing are always here for you when it comes to obtaining a better understanding of all different kinds of plumbing equipment. What we've done within this page is develop a comprehensive overview detailing the pros and cons of low-flow toilets, so keep reading to get some important tips from our plumbing specialists!
Pros of Low-Flow Toilets
We support countless properties throughout Northern Utah with toilet repairs, so we know firsthand through decades of experience that there are many benefits associated with low-flow toilets. The most blatant pro of these toilets is the sheer amount of water you'll end up saving on a yearly basis, because every small increment of water savings truly do add up!
Many low-flow toilets will be pressure and gravity-assisted, which means you'll end up saving money on your utility bills while also doing your part to conserve water supplies for your entire community. The EPA has even concluded that switching to low-flow toilets can save you hundreds of dollars each year!
It's safe to say that low-flow toilet installations are a considerable purchase, but what's great about these plumbing appliances is that they pay for themselves and provide incredible returns on investment. Low-flow toilets are known for being very durable and lasting over 30 years, and they can also increase your property value.
Many of our new construction plumbing projects will feature low-flow toilet installations, and we'll help you obtain rebates and tax credits for making this type of eco-conscious switch within your plumbing system!
Cons of Low-Flow Toilets
The most apparent disadvantage associated with low-flow toilets is that they aren't quite as effective as traditional toilet models when it comes to flushing away waste, and this is largely because of their overall water-saving purposes. However, the latest low-flow toilet models have made many improvements in terms of flush effectiveness.
Another concern that home and business owners should keep in mind is that low-flow toilet installations can sometimes be a bit tricky when you're trying to implement them into your existing plumbing system, and this is largely dependent upon how old your property is. Low-flow toilets largely function utilizing gravity and pressure, which means that the pipes connected to these toilets need to be specifically positioned. This means that older homes may need to replace some of their pipes as well when they're looking to upgrade to a low-flow toilet unit.
The bottom line that property owners should keep in mind is that if your plumbing system was built within the last few decades, then you more than likely won't have any issues when it comes to installing a low-flow toilet. But if your home is older, then it may be more expensive to make this type of switch.
Beehive Plumbing Is Here To Help The Northern Utah Community Get The Plumbing Equipment It Needs!
Beehive Plumbing has supported the Northern Utah region for over 20 years, so we've seen the rise in popularity for low-flow plumbing fixtures and we're always prepped and ready to help property owners make these eco-conscious transitions.
Contact us online or call us at 801-661-8155 to speak directly with a plumbing specialist that can help you learn more about how low-flow toilets can benefit you and your home or business!