Here are a few tips to help take care of your residential plumbing system this year!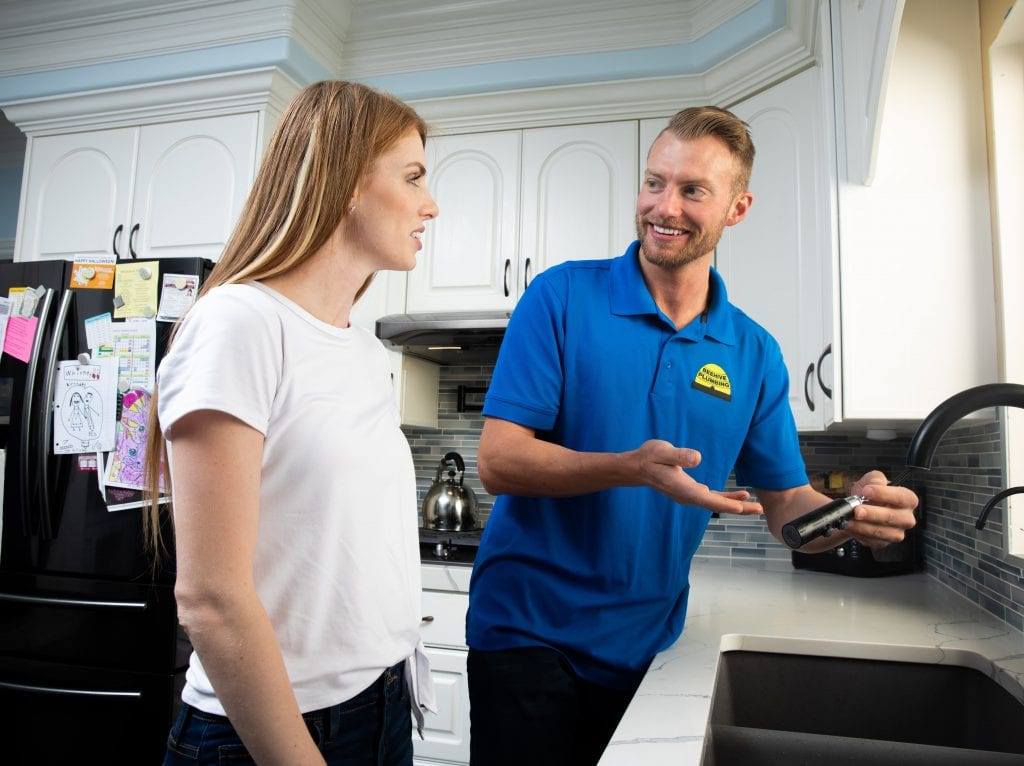 No one wants to think about their residential plumbing system, because this is the one household system that you need to run well on a daily basis. However, we all know how neglecting a plumbing system can eventually lead to repairs and other dilemmas.
This is why it's so crucial for Northern Utah households to remain vigilant when it comes to plumbing resolutions, and 2023 is a great year to stay firm with your commitments and ensure the long-term functionality of your home's plumbing system.
By implementing just a few different preventative strategies, you can take great care of your plumbing and ensure that it's on the right track towards a sustainable future. Below is a plumbing checklist for your household to keep in mind for 2023!
Regular Drain Cleaning & Drain Clearing
It's always extremely frustrating when your drains aren't working properly, and avoiding drain clogs is something that every household should aim for (even though it can be easier said than done).
By investing in professional drain cleaning services and doing your own part to ensure clean drains, you can avoid all sorts of appointments. One easy strategy is to remove your sink stoppers and thoroughly clean out any lingering debris as best as you can, and you can even try pliers or a plunger when you spot pesky hair buildups.
Your kitchen sinks are also going to need regular maintenance and upkeep, so you should be sure to give these sinks a good scrub whenever you notice any buildup. Soap scum is a problem for a lot of drains, so don't forget that regular usage can easily lead to serious plumbing issues.
But the good news is that easy DIY drain cleaning solutions like baking soda and vinegar can often do the trick when it comes to keeping up with your cleaning and clearing needs!
Always Be On The Lookout For Plumbing Leaks
Residential plumbing leaks are often very difficult to detect, and a lot of times people don't realize their plumbing system is in trouble until they see their abnormally high water bill. It's always in your best interest to avoid these types of financial shocks, and one preventative strategy is to regularly inspect your faucets and fixtures for dripping sounds. Some other warning signs include dampness around the faucet/fixture, as well as any musty smells.
You should also inspect your showerheads on a regular basis for rust and corrosion signs. Although there are situations in which you may simply just need a new showerhead, you can always prolong your showerhead's working lifetime by soaking it in vinegar solutions (if applicable).
Plumbing leaks can happen without anyone in your household noticing, which is why close water bill monitoring is another crucial preventative strategy.
Scheduling At Least Two Full Plumbing Inspections
The very best thing you can do for your home's plumbing system is schedule at least two inspections with the Beehive Plumbing experts in 2023. Getting these types of system checkups will go a long way during the spring and fall months when seasonal adjustments may be necessary.
Plumbing specialists will be able to help you identify lingering issues that may get worse in the near future, and they'll be sure to answer your questions and provide you with helpful advice towards keeping track of your system.
Get In Touch With The Beehive Plumbing Team To Keep Track of Your Residential Plumbing Maintenance This Year!
Beehive Plumbing has supported thousands of Northern Utah homes with their residential plumbing maintenance over the past 20 years, and we'll help put your plumbing system on the right track for a safe and affordable 2023.
Reach out to us online or call us at 801-661-8155 to speak with our team today about your household's plumbing goals for this year!