The Beehive Plumbing team is here to help you make sure that you're fixing small plumbing repairs before they get more troublesome.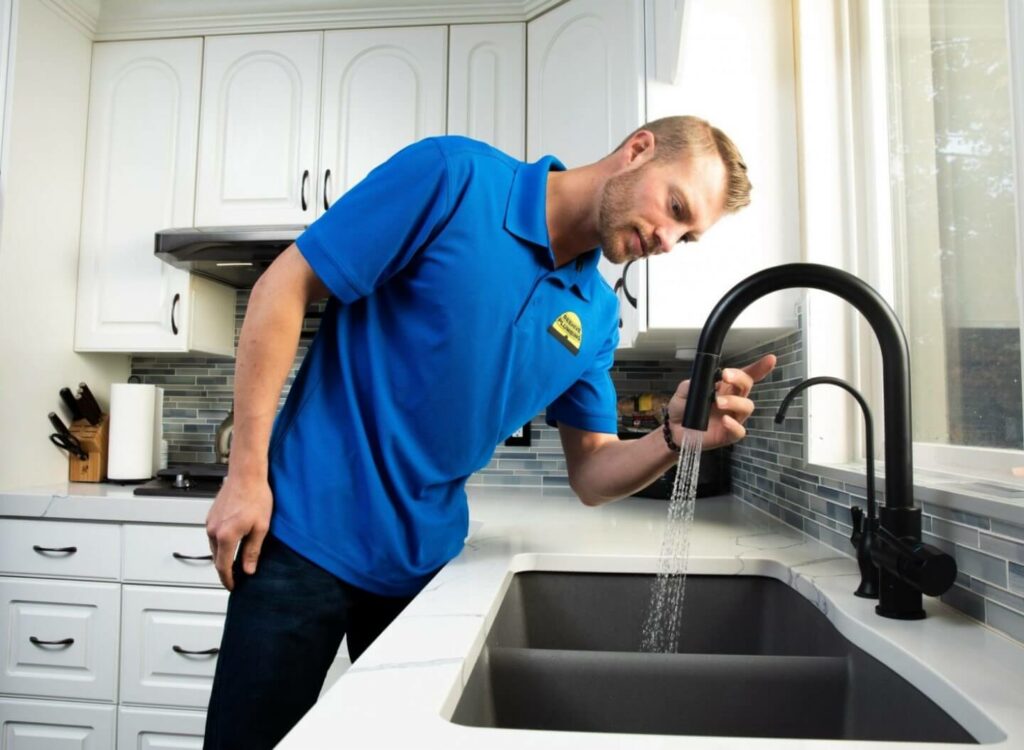 There are countless scenarios in which seemingly minor plumbing repairs can actually be a warning sign for a much larger issue. These types of unseen plumbing problems are difficult for any home or business owner to recognize, which is why you should always call our Master Plumbers to look over everything before matters get much worse.
The Beehive Plumbing team has supported countless residential and commercial properties throughout Northern Utah for over 20 years, and we're more than confident that we can help you avoid costly repairs by addressing what may seem like a routine fix.
Below we'll be going over some common plumbing repairs that may seem small, but in fact are things that you absolutely should not ignore!
Low Water Pressure
Although low water pressure may seem like a common inconvenience that will be pretty easy to resolve, the truth is that there are only a couple of scenarios in which low water pressure is routine. If you're only experiencing low water pressure within one fixture, then you'll likely have a quick fix; however, if you're experiencing low water pressure throughout the entirety of your property then it's a sign that you have a plumbing leak.
Leaks can wreck havoc on your property's structural integrity, and they can also be the root cause for unusually high water bills. Avoiding water damage should always be a major concern for everyone, which is why you should never neglect a widespread low water pressure issue!
Consistent Clogs
Although there are plenty of small clogs that are relatively easy to manage with a plunger and other household tools, it's a serious warning sign when you are experiencing consistent clogs. What this typically indicates is that you have a major blockage within your plumbing system, which will require professional care.
Sometimes a major blockage will result from months of buildup, and this can lead to water backups in other areas throughout your home as well. That's why it's always best to reach out to experienced plumbing specialists when your plumbing fixtures have been giving your trouble on a consistent basis.
Leaky Faucets/Pipes
It's safe to say that a dripping faucet is not that big of a plumbing problem, but if your faucets are consistently dripping then you'll inevitably waste a ton of water and risk the possibility of water damage. There are plenty of reasons why you could have a persistently leaky faucet, including corrosion, mineral buildup, faulty parts and abnormally high water pressure.
Hard water just so happens to be a common culprit for things like mineral buildup and pipe corrosion, and it's a serious issue throughout Northern Utah. Our plumbing specialists will help you navigate these issues, and we can also help you with obtaining a water softener.
High Water Bills
Sudden spikes in your monthly water bill is always something that should be cause for concern, because it's not necessarily due to longer showers. This is a common warning sign associated with a major leak and running plumbing fixtures, and noticing higher bills is many times the first way that people recognize these serious plumbing issues.
Our plumbing experts will be sure to get to the bottom of whatever is causing your abnormally high water bills!
Loud Pipes
Loud rumbling and rattling sounds are pretty common throughout homes, but there are many scenarios in which it's not just a quirk about your property. When your pipes are rattling loudly, it's a sign that you have water flow issues. This is really serious because if you neglect water flow issues, you can potentially get unstable pipes.
Unstable pipes lead to water leaks and a loss of pipe integrity, which is something that is never worth risking!
Contact Us Online To Learn More About How We Can Resolve Any Minor Plumbing Repairs Before They Get Much Worse!
Beehive Plumbing has helped countless homes and businesses throughout Northern Utah when it comes to resolving all sorts of plumbing repairs, and we'll be sure to let you know when something seemingly minor is actually a warning sign for a much more serious plumbing problem.
Reach out to us online or call us at 801-661-8155 to get in touch with our specialists and let us know what you're currently experiencing with your plumbing system!