Homeowners throughout northern Utah are increasingly more interested in eco-friendly residential plumbing improvements!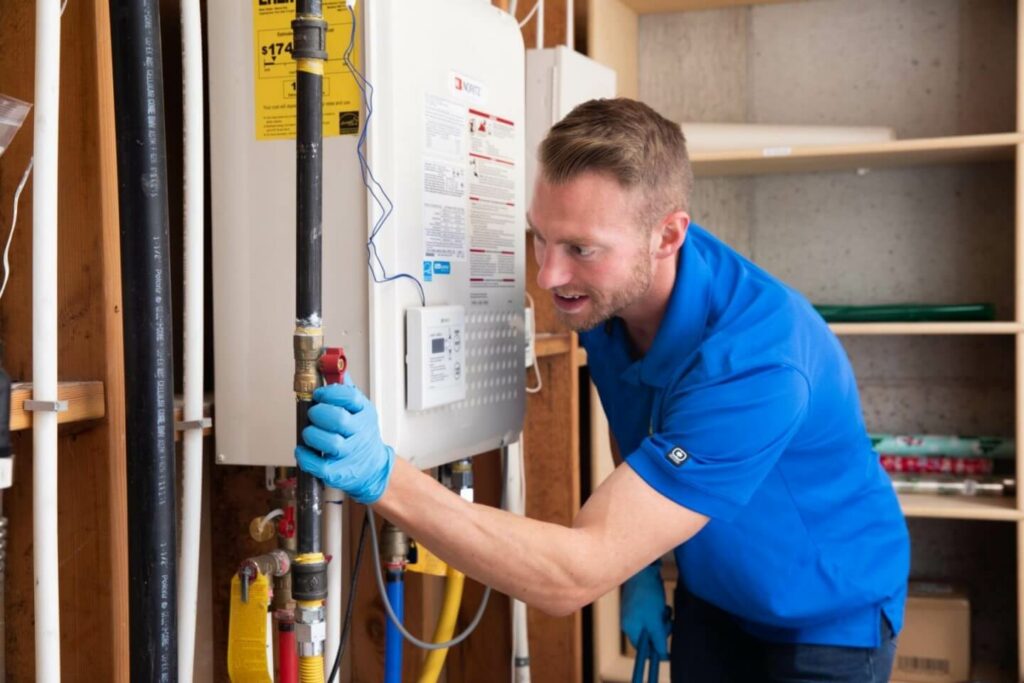 Homeowners all throughout northern Utah are proving just how much they care about being eco-friendly with their residential plumbing systems, and the good news is that the plumbing industry has quickly become one of the greenest industries in the entire country.
All of us at Beehive Plumbing understand how important it is for households to do their part in taking care of the environment and our local ecosystem, which is why our team is constantly making improvements at homes and businesses across the region.
Sustainability has become one of the top concerns of all northern Utah homeowners, and our team is here to help you implement the following eco-friendly plumbing tips at your property!
Properly Insulating Your Pipes
Proper pipe insulation can help you reduce the amount of time that it takes for your water supply to warm up, which over time can lead to dramatic water usage reductions. This is because insulated pipes diminish heat reduction as your water is on route to your faucet or fixture.
So, this minor tweak to your plumbing system can help you save on your monthly electric and water bills.
Investing In Low-Flow Plumbing Fixtures
There are now many different types of low-flow plumbing fixtures available for northern Utah homeowners, including low-flow faucets, toilets, showers, and much more.
What's great about today's low-flow fixtures is that they're relatively affordable and widely available. And what's great about working with our Master Plumbers is that we'll help you weigh out your best options and point you in the right investment direction.
So low-flow fixtures aren't just great investments in terms of their environmental sustainability, because they're also an easy way to save on your monthly water bills.
Using Eco-Friendly Water Treatments
It's extremely detrimental when you flush harmful chemicals and dangerous food waste down your drains. This is partly because dangerous, flushed chemicals can easily get in contact with your property's groundwater, which can create adverse environmental and health effects.
Keeping your pipes cleaned and using magnetic filters are eco-friendly water treatment options that can help ensure the long-term cleanliness of your water supply.
Installing Sustainable Plumbing Technology
Modern plumbing technology has made it a lot easier for northern Utah homeowners to minimize their carbon footprints, and one example of this is touchless faucets and motion sensors.
These sensors will help you reduce your water usage, which is one of the biggest concerns facing our region today!
Install A Tankless Water Heater
Tankless water heaters are wildly popular in northern Utah, and they're also the most energy-efficient way to provide hot water to your property. What's incredible about tankless water heaters is that they provide hot water on demand, which means your system won't be storing large volumes of hot water when it's largely unnecessary to do so.
So, when it comes to developing an eco-friendly residential plumbing system, a tankless water heater truly is a must-have!
Upgrading Your Home's Toilets
Residential toilets are now utilizing dual-flush systems, which help households save hundreds of dollars each year in water expenses. A lot of us don't realize just how much water we're wasting with each flush, and dual-flush systems will provide you with two settings for liquid and solid waste.
Although this seems like a small adjustment, it can go a very long way to reduce your home's water consumption!
Invest In Residential Plumbing Maintenance
It's also important for homeowners to do their due diligence in terms extending the lifetime of their plumbing appliances and pipes. The more you have to replace these expensive products, the less eco-friendly your home will ultimately be.
That's why plumbing maintenance is so crucial for every home's sustainability, and our Master Plumbers are here to help you when you want to schedule seasonal checkup appointments.
Contact The Beehive Plumbing Team When You Need Help With Your Home's Sustainability & Eco-Friendliness!
Beehive Plumbing is the top-rated plumbing company in northern Utah, so we've been there for thousands of homes when they've requested eco-friendly plumbing advancements. Our industry truly has come a very long way in recent years, and we'll help you verify which parts of your system could use sustainable improvements.
Reach out to us online or call us at 801-849-3834 to speak with our team today about what types of eco-friendly plumbing improvements you'd like at your home or business!