Garden plumbing problems are common in northern Utah, so here are some tips to avoid them!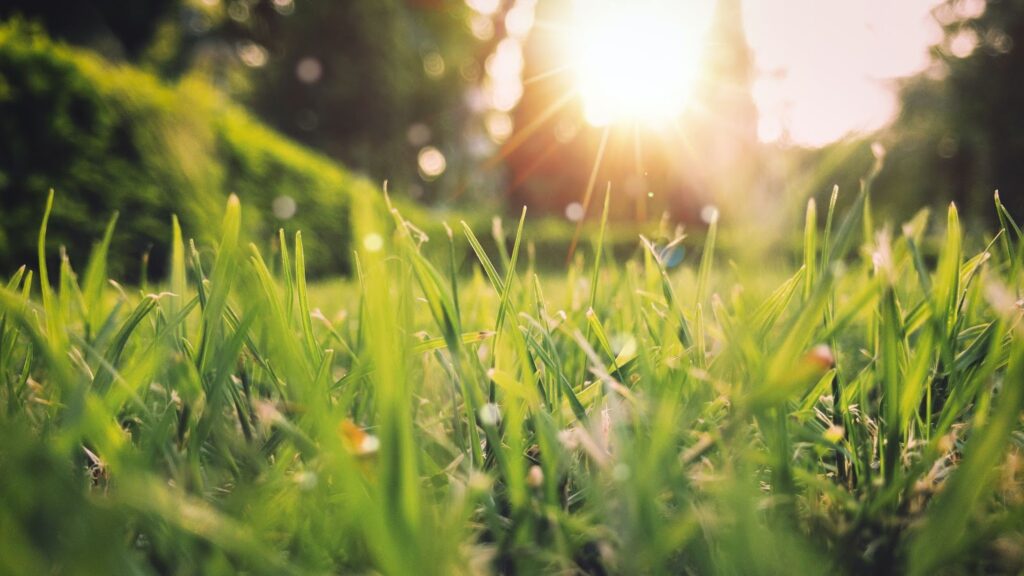 Tons of northern Utah homeowners enjoy maintaining a garden during the warmer months of the year, because backyard gardens are a peaceful touch of nature that benefits every household. But one thing that a lot of home gardeners tend to overlook is their garden plumbing, which typically plays a major role in your entire outdoor plumbing system.
A lot of people in northern Utah reach out to us when they're experiencing garden plumbing issues, so we know firsthand just how important it is for recreational gardeners to be proactive when it comes to avoiding these types of plumbing repairs.
Below we'll be detailing everything you need to know about garden plumbing, and how to prevent garden plumbing issues from occurring in the first place!
Why Exactly Is Garden Plumbing Upkeep So Important?
Maintaining your home's garden plumbing is synonymous to maintaining your property's entire landscaping. When you take good care of your plumbing system, you'll prevent all sorts of disruptive and costly repairs that could potentially compromise your garden's integrity.
Your garden needs a reliable, consistent water supply, and your backyard plumbing system is a vital part of your plumbing system as a whole. So, by prioritizing your garden plumbing's upkeep, you can ensure the health of your landscaping and protect other parts of your plumbing system as well.
How Can You Prevent Garden Plumbing Issues?
By proactively addressing your property's plumbing issues, you'll effectively mitigate many other potential complications. In order to maintain your landscaping and garden plumbing, keep the following tips in mind:
Keep A Close Eye On Your Outdoor Plumbing Fixtures
It's crucial to regularly inspect your landscaping and outdoor plumbing fixtures. This includes assessing your pipes, faucets, and plumbing components for signs of wear and tear, as well as leaking.
You should also address any leaks as quickly as possible to avoid any further damages to your outdoor plumbing system and landscaping. If these types of issues are neglected for too long, it could compromise the aesthetics and functionality of your landscaping and garden!
Thoroughly Plan Out Any Planting
Prior to beginning new planting ideas in your yard's garden, you should create a detailed plan that keeps the specific locations of your outdoor plumbing system in mind.
All sorts of plumbing issues and disruptions can occur when excavations inadvertently damage pipes, which isn't good for your garden or your property's plumbing infrastructure.
The best way to minimize these mistakes is to mark you underground pipes and know exactly where they are prior to any digging.
Being Careful While Digging
Even after thorough planning stages, you'll still need to be careful while digging up your yard. Excavations of all types are crucial for your garden's health, but unchecked digging can sometimes impose plumbing problems.
That's why you should be checking and double-checking your pipe markings while initiating any garden digging. It's also a good reminder for gardening enthusiasts to take quick breaks while digging and thoroughly check the soil for any signs of pipes.
Never Flush Trash Down Your Home's Toilets
Toilets only have one specific purpose, which is to dispose of human waste. This means that your entire household will have to be extremely careful about improper flushing, because flushing trash or other products down toilets can be terrible for indoor plumbing, gardens, and outdoor plumbing systems.
That's why every northern Utah household should adhere to strict flushing best practices, which means only organic waste and toilet paper going down toilet drains!
Schedule Routine Plumbing Inspections
You also can't forget about how important routine outdoor plumbing inspections are for the integrity of your garden. This means working directly with our Master Plumbers to assess the integrity of your entire system, which can subsequently help you prevent many different types of potential challenges.
Prevention is absolutely critical for garden plumbing integrity, and routine checkups will help keep you and your landscaping safe throughout the foreseeable future!
Reach Out To Beehive Plumbing To Learn More About Our Garden Plumbing Services
Beehive Plumbing is one of the leading plumbing providers in Salt Lake City and the entire northern Utah region, so we've seen our fair share of garden plumbing issues. We understand how much homeowners love gardening and landscaping, and you should know that we're also here to support your property's outdoor plumbing system as well as your indoor system.
Reach out to us online or give us a call at 801-849-3853 to get in touch with our Master Plumbers today about what's currently happening with your outdoor plumbing system!