A lot of Utah homeowners are investing in residential remodeling projects, and this includes finding the right team for your remodel plumbing!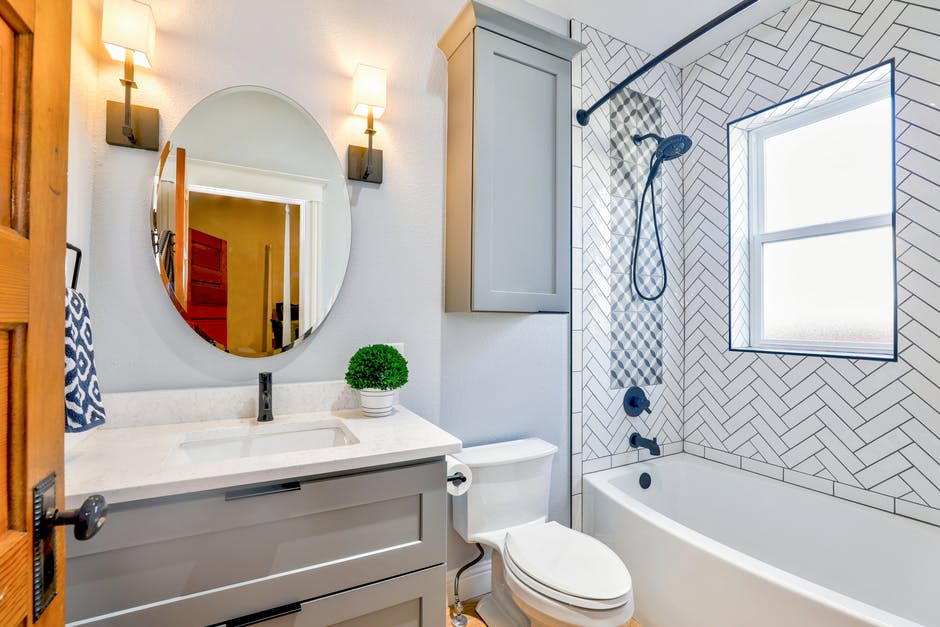 The Internet has lead many homeowners to believe that they can watch some tutorial videos and be fully prepared for DIY remodel plumbing projects, and while this may be valid for rather basic plumbing repairs it's still pretty dangerous for projects like completely remodeling a kitchen, bathroom or laundry room.
All of us at Beehive Plumbing want remodeling jobs to be as easy as possible for homeowners, which is why we offer financing and will always provide top notch plumbing services.
Below we're going over some tips to keep in mind when it comes to getting the right team for your next plumbing remodeling job!
Understanding The Differences Between Emergency Plumbing And Remodel Plumbing
It's important to understand that many of the advertisements that you'll see from plumbing companies that advocate for on-call, 24/7 plumbing services are generally oriented around emergency plumbing services. But when it comes to remodel plumbing, these projects are always well-planned ahead of time and properly scheduled.
Here are some more details to keep in mind regarding these two distinct types of plumbing services:
The Beehive Plumbing team will always show up very promptly when it comes to emergency plumbing scenarios, and emergency plumbing services are of course very valuable because they help homeowners resolve pretty serious issues as quickly as possible.
Some common emergency plumbing issues include the following:
Remodel Plumbing
Remodel plumbing pertains to a homeowner wanting to redesign a kitchen, bathroom or laundry room, and these projects typically don't have such critical time constraints like serious emergencies.
These home improvement projects will require proper scheduling, and you'll always want to work with a plumbing team that will reliably show up on time and come prepared to perform every aspect of the job. You'll also need to make sure that your plumbing team will adhere to their estimates and will let you know ahead of time when unexpected costs arise.
So remodeling jobs will always differ greatly in cost when it comes to on-call, emergency plumbing work for a variety of reasons. It's true that many different plumbing companies will advertise their emergency services, but experienced plumbing specialists like the Master Plumbers at Beehive Plumbing are always prepared for extensive remodeling projects as well!
Tips To Keep In Mind When Hiring For Your Next Remodel Plumbing Job
Here some important considerations to keep in mind as you're undergoing the hiring process for your next remodel plumbing job:
Make Sure To Check Up On The Plumbing Team's State Licensing
You'll be able to utilize the Utah state licensing website to double-check if a plumbing company is fully licensed to work within your local area. This website will also be a good resource when it comes to checking on any pending/resolved complaints that went against a plumbing contractor.
It's also important to know that being licensed isn't in any way a recommendation from Utah's licensing body, and it only means that the company has undergone the necessary requirements to consistently remain licensed within certain areas of the state.
Developing A Plumbing Plan
It's always a good idea for homeowners to come to a thorough understanding of their plumbing plan prior to reaching out to prospective plumbing companies, and this type of plan doesn't necessarily have to entail all of the intricate details of the remodeling project.
What you will want to put in this plan are your expectations in terms of the final results, and this type of information will always help plumbing teams when it comes to being as prepared as possible from the beginning of the remodeling process.
Consistently Being Flexible
Homeowners should always understand that their original expectations of any remodeling project are likely only going to be an initial idea as to what will transpire. Like we mentioned at the top of the article, there are many Utah homeowners who are attempting to do their own DIY plumbing remodeling; which inevitably can lead to some serious issues.
Hiring an experienced plumbing team to help you with your remodeling project will always go a long way for a variety of benefits, and experience/advice are major aspects of these advantages.
So it's absolutely critical for homeowners to always listen to their plumbing contractor and be flexible with their suggestions!
Developing An Estimate Spreadsheet
You should always be asking the right questions during the plumbing contractor hiring process, and this includes developing estimates on your end towards the following:
Hourly rates
Bonding
Non-plumbing task rates
Project start/finish dates
Obtaining a permit for you, or not
Whether or not you'll be charged while parts are being delivered
Considering Your Own Plumbing Fixture Purchases
Every plumbing team will arrive at your property with a whole array of valves, pipes and other necessary parts to get your remodeling project done. However when it comes to bigger fixture/appliance purchases, the homeowner can potentially make these purchases if they want to.
The Beehive Plumbing team can always help you when it comes to finding the best value for your plumbing fixtures, but of course we're always open to homeowners expressing their own personal preferences with these types of purchases!
Properly Preparing The Remodeling Job Site
There are certain tasks that homeowners can help plumbers with in order to save them some valuable time, and this includes things like clearing out crawlspaces and making sure there is enough light in really dark areas.
Helping plumbing teams out with these types of simple organization and cleaning tasks will always help improve the project's overall efficiency.
Reach Out To The Beehive Plumbing Team For More Information About Our Remodel Plumbing Services!
Beehive Plumbing has helped countless Utah homeowners when it comes to residential and commercial remodeling projects, and we'll be more than happy to help your property as you prepare to remodel your kitchen, bathroom, laundry room and much more.
Always feel free to reach out to us online or call us at 801-661-8155 to get in touch with our team and learn more about how our remodel plumbing services can help you improve your property's aesthetics and plumbing functionality!