Many Northern Utah households have very old water heaters, so these signs will help you know that it may be time for a water heater replacement!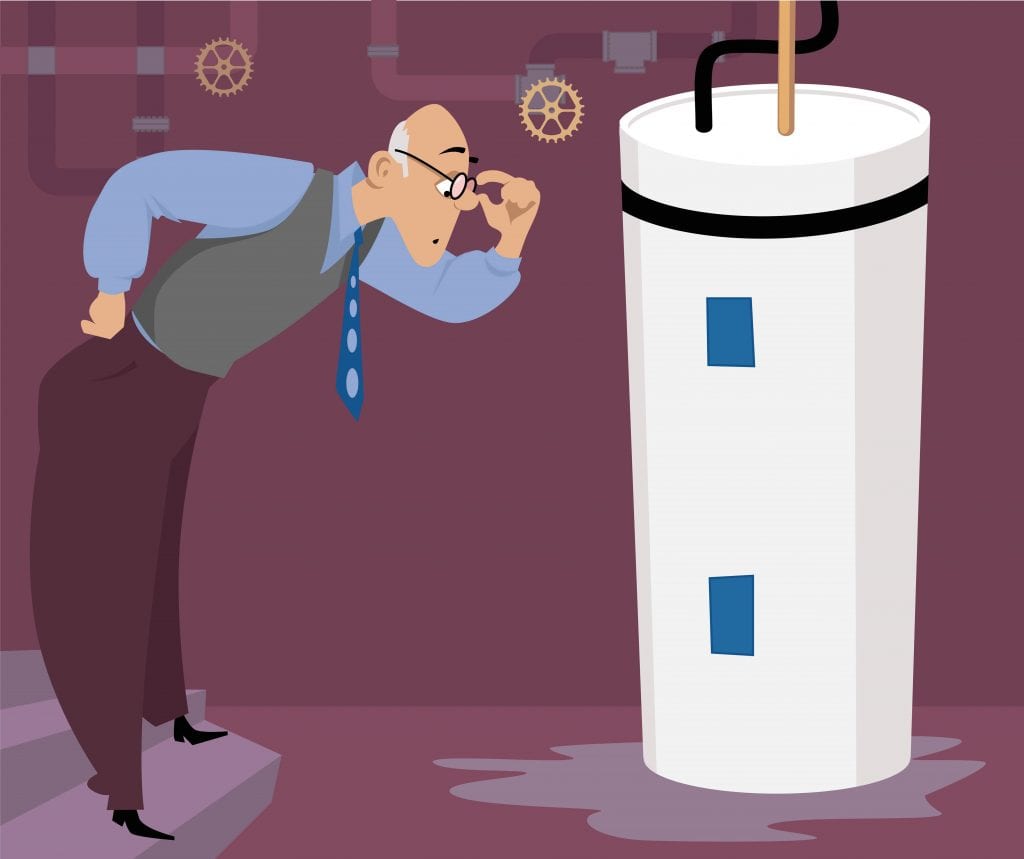 We all understand how our water heaters are by far one of our most valuable household appliances that we depend upon each and every day. What's important for Northern Utah homeowners to understand is that their water heater is also one of the most prone appliances to long-term wear and tear. Most water heaters will only last around 10-15 years before needing a water heater replacement.
So you may be wondering how am I supposed to know when my water heater needs to be replaced?
The last thing you'll want is to neglect your water heater and then have an emergency plumbing situation on your hands, and needing a last-minute water heater replacement is another costly expense that's best to be avoided if possible. So to avoid these two troubling issues, you'll need to keep an eye out for common warning signs that indicate a need for a water heater replacement, including the following:
Fluctuating Or Inconsistent Water Temperatures
If you're taking a shower and feel your water temperature suddenly drop and then quickly return to normal in a matter of seconds, then this is a warning sign that something is up with your water heater. This type of issue becomes much more common as water heaters get old, mainly because the appliance develops difficulties in consistently feeding water at a constant pressure.
This can also be warning sign for a partially blocked or clogged output line. So if you're consistently experiencing water temperature fluctuations, it may be time for you to consider replacing your water heater.
Sudden Rises In Monthly Energy Costs
Sudden rises in your energy bill are always a serious cause for concern when you can't pinpoint the reasoning for the increase, and this is something that households frequently experience as their water heater gets old. Water heaters are many times the cause for inexplicable energy cost rises, because inefficient/older water heater burners will utilize much more gas than what's typically needed to heat up a household's water supply.
Even electric water heaters will experience similar issues when older heating elements are struggling and requiring excess energy amounts. Although there are many instances in which these issues can be repaired, it's many times wisest to invest in a replacement.
Hot Water Capacity Reductions
If your home is running out of water much quicker than normal, then this is a warning sign indicating that your water heater's capacity has been reduced as a result of long-term wear and tear. This is a common and rather serious sign that you will need a new water heater.
The main culprits for this type of water heater issue are failing thermostats and heating elements (or simultaneously both). Sometimes a water heater replacement is one of the only ways to thoroughly resolve this type of problem.
Water Heater Age Is Getting Up There!
Your water heater will have many different technical facts printed on its label, including the manufacturing date. If this specific date is over 10 years ago, then it's likely that you'll need to have your water heater checked out due to the fact that it may be nearing the end of its lifetime.
There are countless households throughout Northern Utah that will keep their water heaters much longer than 10 years, so it may simply be time for a new water heater because you've kept yours long past its optimal functionality timeline.
Drip Leaks
Many leaks oriented around water heaters aren't as blatantly obvious as most people would assume. Most water heater leaks actually start out very small, which is why you should closely examine your drain pan for any signs of water buildup.
If water continues to puddle in this area, then it's a sign that you have a water heater leak that should be immediately addressed. The Beehive Plumbing team will always be there for you and support you with a water heater repair if it's possible, however there are certain leaks that will require a replacement.
Contact The Beehive Plumbing Specialists To Learn If Your Home Needs A Water Heater Replacement
Beehive Plumbing has helped many homes and businesses throughout Northern Utah when it comes to water heater replacement services, and we'll be there for you when you need expert guidance towards knowing if a repair is possible or not.
Contact us online or call us at 801-661-8155 to get in touch with our Master Plumbers and let us know what exactly is going on with your property's water heater.