Needing a sewer line repair is always a serious issue, but many times it's hard to know that there's something wrong until it's too late!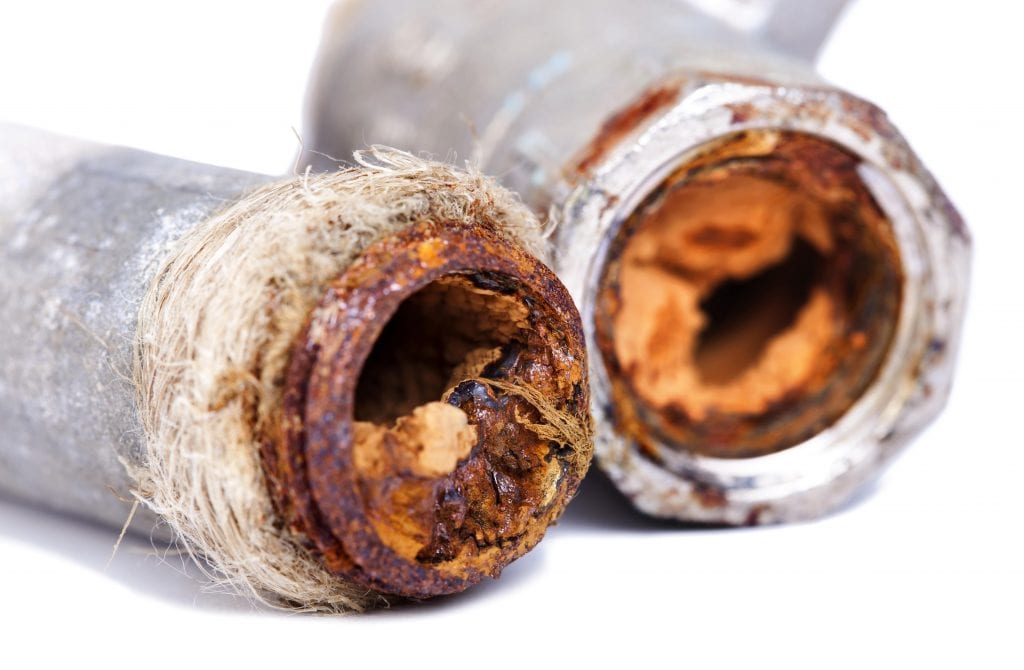 Your home's sewer line is likely one of the most important parts of your entire plumbing system, because after all it does play a major role when it comes to getting rid of wastewater and putting it into your municipal sewer system. Your sewer line is incredibly important for the overall hygiene and safety of your home, so it can always be a major issue when you require a sewer line repair.
Although your sewer line is buried deep beneath the ground, it doesn't necessarily mean it's safe from wear and tear and other damages. Tree root infiltration just so happens to occur all the time throughout Northern Utah, and soil shifts can also cause instability that then leads to pipe cracks.
But lucky for you the Master Plumbers at Beehive Plumbing are here to help you with sewer line repairs, as well as prevention steps. Below we'll be going over some of the warning signs that you should be on the lookout for when it comes to potentially needing a sewer line repair.
Noticeable Puddles In Your Yard
Unless you have a broken sprinkler or had a recent rainstorm, you shouldn't be seeing puddles within your yard. A puddle that seemingly comes out of nowhere can actually be a sign that you're experiencing a leaky pipe, and that water is seeping from underneath the ground.
Abnormally Lush Landscaping
Although having green grass and good landscaping is always a good thing for your property, there are issues associated with random spots of lush grass and landscaping within your yard. The big issue associated with these lush spots is that a sewer line leak will actually provide certain areas of your yard with extra fertilizer, which is problematic because it will lure in roots that can then infiltrate the sewer line and make matters much worse!
Slow Drains Throughout Your Home
Although drain backups and singular clogs are pretty common throughout Northern Utah, sewer line backups are a whole other story that will make all of your household drains slow or backed up.
This type of plumbing problem is something that you should never neglect, because it's a common warning sign that you're experiencing serious plumbing issues.
Bacteria And Mold Development
When your sewer lines are leaking, it'll likely encourage the overall development of many types of bacteria and mold within your home. Mold development is always very serious because it can pose health effects upon you and your family, especially if anyone in your home has asthma or allergies.
So if you do notice mold within your home, then it's incredibly important to have plumbing specialists conduct thorough inspections of your entire plumbing system to get to the source of the mold growth.
Cracks Within Your Property's Foundation
When underground pipes are leaking liquids, it inevitably has to go somewhere. Over time this type of sewer line leaking will lead to a ton of pressure, which can then lead to concrete damage and even swimming pool cracks. Although some foundation cracks are normal, it's important to give us a call when you recognize new cracks or any type of significant damage to your foundation.
This type of issue will many times be caused by a sewer line leak, but it can also mean that you need a water main replacement as well.
Reach Out To The Plumbing Specialists At Beehive Plumbing To Better Know If Your Home Needs A Sewer Line Repair
Beehive Plumbing has supported countless homes in Northern Utah with sewer line repair jobs, and we'll be more than happy to answer your questions and come out to your property for an inspection.
Contact us online or call us at 801-661-8155 to get in touch with our team today and let us know what exactly is happening at your property.