Water damage is something that every Northern Utah property must avoid at all costs, and our team of plumbing experts will be there for you when things get tough!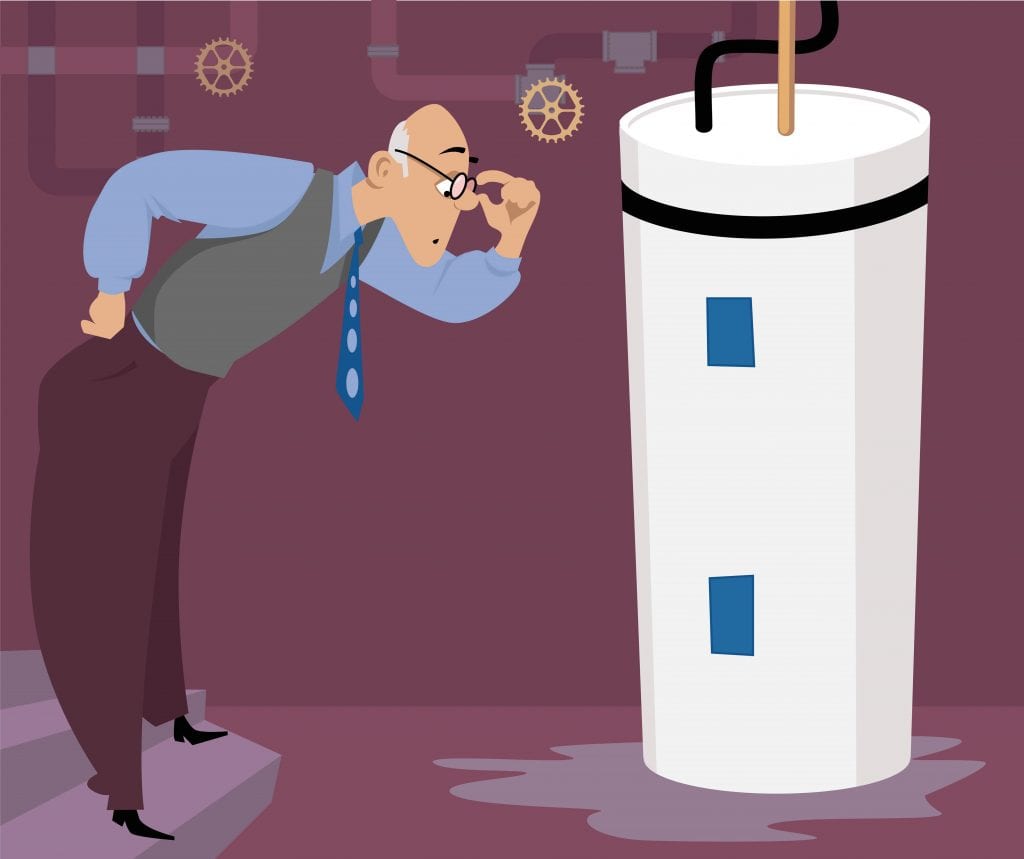 Water damage is something that occurs all too often throughout the Northern Utah region at both homes and businesses, and these damages are many times the result of water backups, sewer backups, water heater malfunctions, flooding and all sorts of emergency plumbing scenarios that have dire consequences if neglected.
Water damage is about as serious as it gets when it comes to plumbing repairs, but the good news is that the Beehive Plumbing team is always here for you and your property no matter how extensive your water damages have become. We understand how difficult these scenarios are for families and business teams, which is why our Master Plumbers will work tirelessly until we've fully diagnosed and efficiently resolved the source of your water damage for good.
Below we'll be going over a comprehensive overview detailing the different categories associated with water damage, and the overall risks posed by each category. This blog will help you better know what your options are and how you should proceed if you're ever faced with these types of unfortunate plumbing scenarios!
Water Damage Category #1: Clean Water
When your property is experiencing clean water damage, it's the least harmful type of water damage that still needs to be treated as efficiently as possible. Clean water damage will many times come from sanitary sources like toilet tanks, faucets, water lines, showerheads, drinking fountains, rain and much more.
Clean water damage mitigation can sometimes be a DIY project when it's minimal, and what you'd need to do is turn off your entire property's water supply and thoroughly mop up the excess water. What's reassuring about this category is that it doesn't pose any serious health risks, but leaving this water standing can ultimately create very expensive structural damages to your home/business.
That's why we generally recommend that you leave even your clean water damage issues to our Master Plumbers, because our experts will be able to quickly get to the cause of your leak and ensure that it doesn't occur again!
Water Damage Category #2: Gray Water
The next category is gray water, and gray water is defined by its overall level of contaminants. This type of water will typically come from sources like bathtubs, dishwashers, washing machines, sinks, toilets and other common household water sources.
Gray water is very serious because it can really easily seep into your home's drywall, carpet and furniture. This type of water damage will require professional mitigation strategies, and this is largely because you'll want to quickly identify the cause of the flooding or leaking and responsibly clear this excess water out of your property.
Water Damage Category #3: Black Water
Black water is by far the most serious type of water damage, and this is due to the high levels of contamination and risks of health effects associated with this type of water. Some common contaminants found in black water include toxins, bacteria, pathogens and human waste.
Black water is known to pose serious health issues and illnesses to those who come in contact with it, and it has also been known to cause death in rare scenarios. This type of water will come from all sorts of different used water sources, including your toilets and sewers.
It's absolutely critical that you reach out to the Beehive Plumbing team when you suspect that you're experiencing black water damage at your property. But the good news is that our team is well experienced with this type of water damage mitigation, and we'll get your home or business back to full functionality and health safety as soon as possible!
Contact The Master Plumbers at Beehive Plumbing For More Information About Water Damage Mitigation
Beehive Plumbing specializes in all types of leak detection and repairs, so we can quickly determine the source of your water damage and have all the necessary repairs done as efficiently as possible. We understand how stressful this type of plumbing repair can be for so many families and business leaders, but you'll be in good hands with our Master Plumbers!
Reach out to us online or call us at 801-661-8155 to speak with our team today and learn how we can assist you in classifying and rectifying your water damage problems!