When your home or business is experiencing a broken sewer pipe, you're going to need to call in the Beehive Team for a sewer line repair!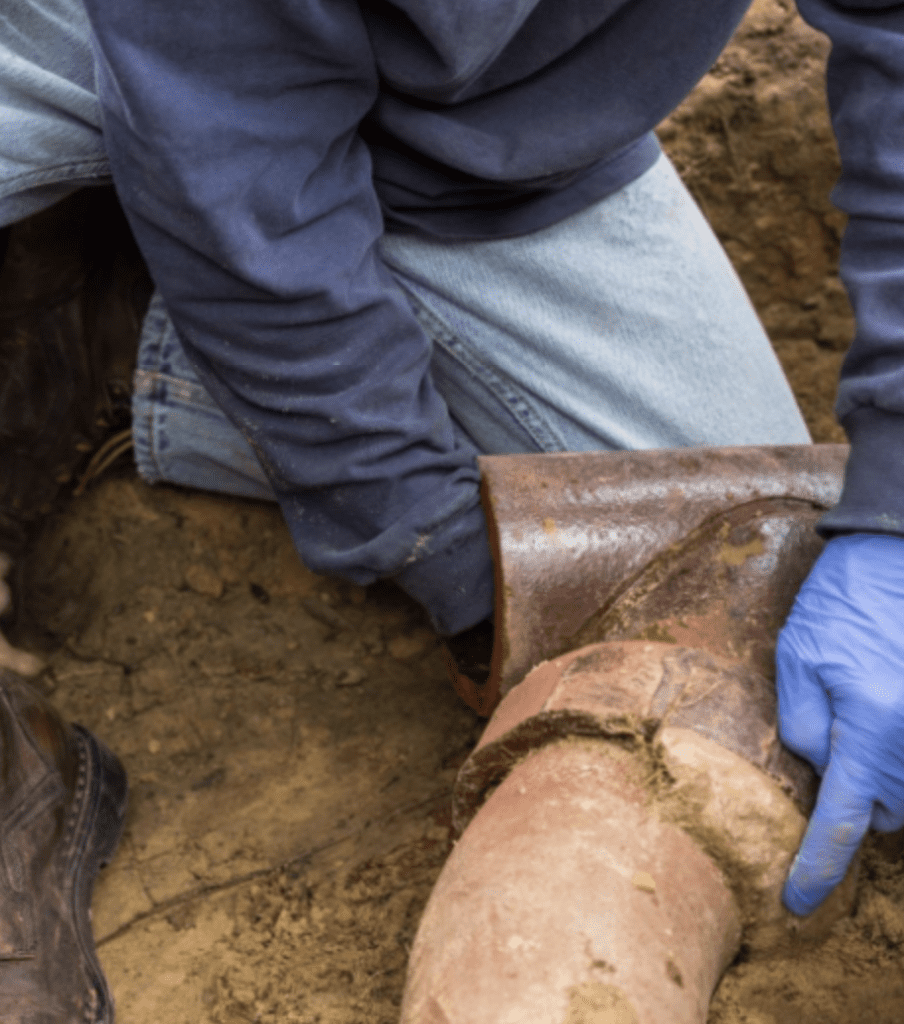 Broken sewer pipes are something that you simply can't ignore, and this is largely because there are all sorts problems that can occur when your sewer pipes are malfunctioning. Issues like sewer backups, property damages and all sorts of health risks can happen if you don't conduct a proper sewer line repair.
Your property's sewer line is the pipe that'll carry your home's wastewater either towards a municipal sewage system or to your property's septic tank. There are many warning signs that home and business owners need to be on the lookout for when it comes to potentially broken sewer lines, and it's safe to say that most plumbing issues are pretty difficult to spot.
And when you're experiencing underground plumbing issues, it becomes even more difficult to know what's wrong. Below we'll be going over some broken sewer pipe warning signs to watch out for!
Slow Drainage
When you're experiencing drainage problems in just one plumbing fixture, then it's likely just a simple clog that can be easily resolved via professional drain cleaning methods.
But when several of your property's fixtures are experiencing slow drainage, then it's a clear warning sign that your blockage is originating deep within your plumbing system. These types of deep plumbing blockages will typically be found in main sewer lines.
Gassy/Foul Odors
When your home or business' sewer line has become broken, your nose is going to give you a clear heads up. It's important to remember that you should never be smelling any kind of foul odors coming from your property's drains, which is why this is such a serious warning sign.
It's possible that you could be smelling toxic gases coming from your sewer system that are slowly but surely coming into your living space, so this is something that must be addressed as quickly as possible!
Mildew/Mold Development
There could be many causes for mold development throughout your property, but it's very possible that your mildew problems are the result of sewage backup or water that's seeping from a damaged sewer line.
Mold can end up causing all sorts of health issues and is also very expensive to fully eradicate, so it's the type of warning sign that needs to be taken seriously before matters get worse!
Critters & Crawlers
If you're suddenly beginning to notice an increasing amount of rodents and bugs throughout your property, then it could possibly mean that you have a damaged or broken sewer line.
Rodents will often live in sewer systems, but they can also squeeze through tiny cracks and end up inside your house as well. Insects and other bus will often begin breeding in cracked drainpipes when there's stagnant water as well, which can very quickly lead to a multitude of insects and bugs throughout your property.
Contact Our Master Plumbers To Learn More About Our Sewer Line Repair & Replacements!
Beehive Plumbing has supported countless homes and businesses experiencing sewer line issues throughout the past 20 years, and our experienced specialists will be there for you and your property when you notice any of the above warning signs.
We'll be sure to provide you with the best strategy possible given your unique circumstances, and you can schedule your next appointment with us by contacting us online or calling us at 801-661-8155 today to speak directly with our team about what your sewer system is going through!