Although many people think they're the same, plumbers and plumbing contractors are technically different from one another.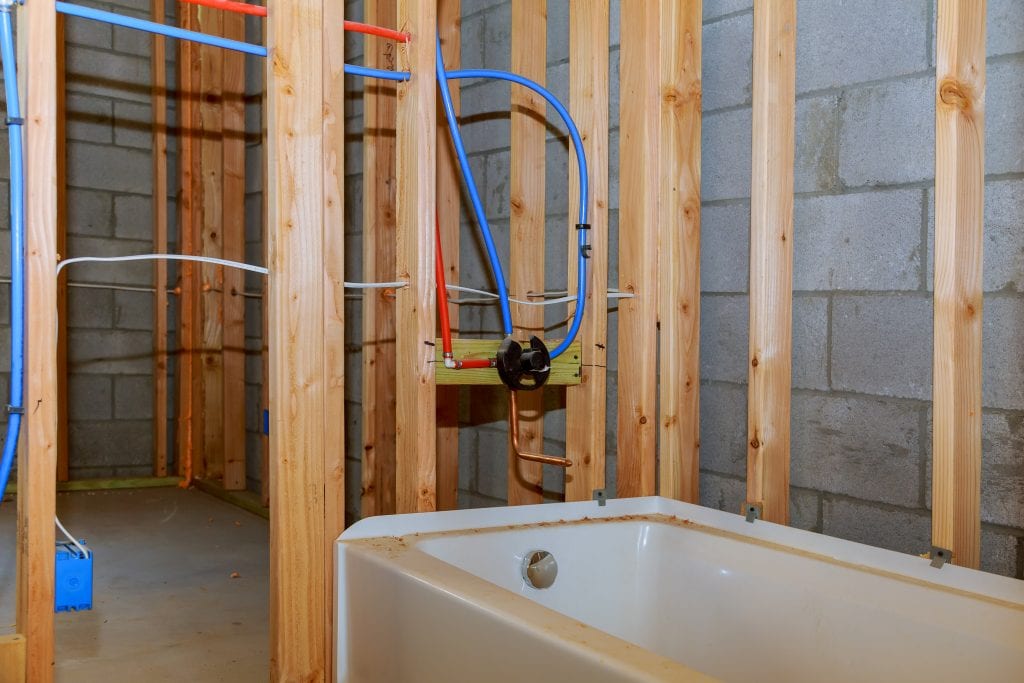 It's sometimes confusing for regular homeowners to differentiate plumbers and plumbing contractors from one another, but the truth is that these two similar jobs actually are very different from one another and require unique responsibilities.
Although a lot of people use these terms interchangeably, mixing these two professions up will only make fixing your plumbing problems more complicated. Below we'll be detailing the major differences between plumbers and plumbing contractors!
What Exactly is a Plumber?
Plumbers are the industry specialists that residential and commercial property owners will call when they require any and all types of plumbing services. Like the Beehive Plumbing team, plumbers fix all sorts of repairs and conduct many replacement and installations services as well.
Every plumber must go through an extensive apprenticeship and obtain a license in order to legally perform their profession's duties.
What Exactly is a Plumbing Contractor?
Plumbing contractors are often entire companies or individuals that take on all sorts of complicated plumbing projects. These professionals are typically in charge during large-scale construction projects, as well as big renovations. Plumbing contractors also typically come in handy when a property requires gas connection installations and water disposal system installations.
Plumbing contractors also help people while they're planning out their next big construction project. They'll better ensure that regulations and maintenance are upheld, and they'll also conduct inspections to assess the overall quality of a new construction plumbing project.
The Major Differences Between Plumbing Contractors & Plumbers
The overall scope of work is different between these two professions, but there are also other differentiations that make plumbers and plumbing contractors different from one another.
Some of these major differences include the following:
Employment Status
Plumbers are the professionals someone would call when they're experiencing an issue like a leaking faucet or clogged drain. Plumbers often have a whole variety of specialty skills that allow them to handle many different scenarios that they're likely to come across on a daily basis.
Plumbing contractors will usually only take on very complex plumbing projects, like water supply issues and septic tank problems. Most plumbing contractors are actually large companies that comprise a whole variety of different people.
Different Types of Training
Both professions start out as apprentices, which is typically the time period in which an individual will also go through practical training and formal education. Journeymen plumbers will do their thing until they're ready to become a Master Plumber, and usually this stage is as far as plumbers will go.
But if someone wants to become a plumbing contractor, they'll have to go through even more tests to eventually obtain a plumbing contractor's license. So these two jobs end up being very different from one another in terms of overall qualifications and education.
Professional Licenses
Both professions will initially require a journeyman plumbing license and typically even a master plumber license. Although there are some opportunities for individuals that want to specialize in water pipes or gas lines, most plumbers can't advance much further than being a Master Plumber.
Plumbing contractors must go through several more years of training and experience in order to pass the following tests for their unique profession. Once a plumbing contractor is licensed, they'll have the authority to subcontract work to other people within the grand scope of a large construction project.
Payments
Customers will typically have to pay plumbers on the same day that they perform their services, and if not, they'll expect to be paid within a given timeframe that usually coincides with financing options.
Plumbing contractors will always require an up-front deposit for their services, and contractors will usually send out a bill breakdown once their work has been completed.
Contact The Master Plumbers at Beehive Plumbing When You Require Assistance At Your Property!
Beehive Plumbing has helped countless homes and businesses in Northern Utah with repairs and installations, and we can also help you with your new construction plumbing as well.
Contact us online or call us at 801-661-8155 to speak with our team today about how we can support you and your property's needs!