Countless Northern Utah properties experience winter plumbing problems, so here's a list of issues that you should be on the lookout for!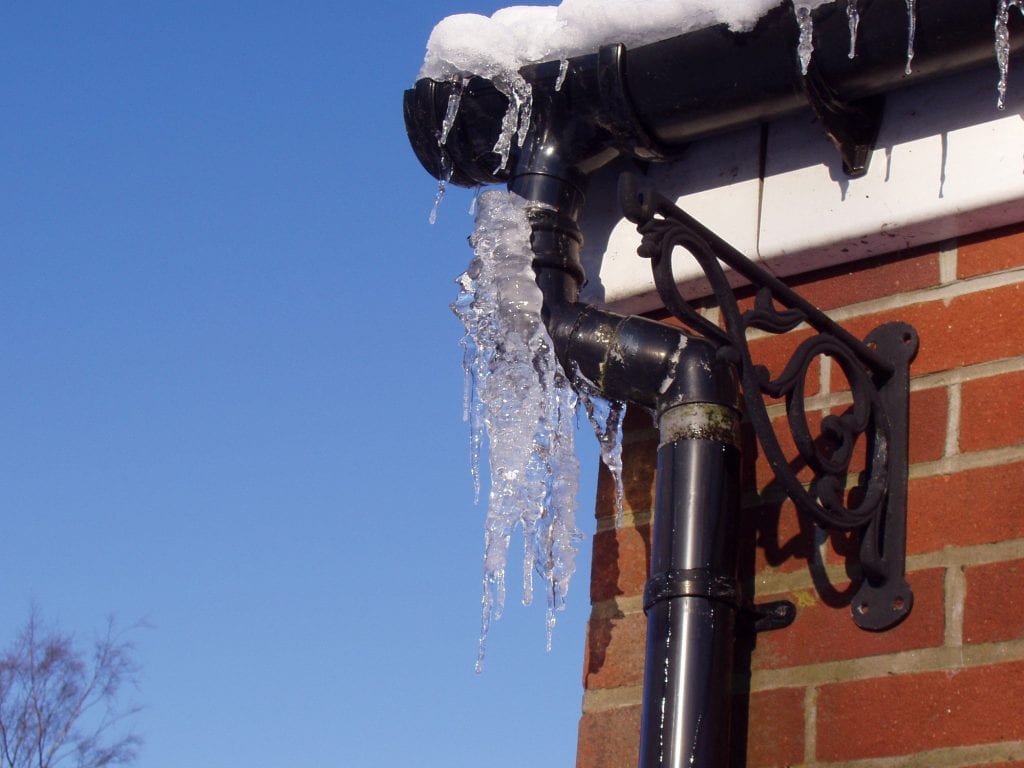 We're now in the heart of the winter season here in Northern Utah, and this means that home and business owners throughout the region need to be even more proactive than usual when it comes to keep their plumbing systems safe.
Winter plumbing problems are an all-too-common occurrence in our local area, and the Beehive Plumbing experts are always here to support you when things go awry at your property. But we also want to help you when it comes to preventing these types of seasonal plumbing issues, and below is a list of common plumbing problems that occur this time of year!
Frequent Winter Plumbing Problems in Northern Utah
When temperatures drop drastically this time of year, both residential and commercial plumbing systems can have adjustment difficulties. When a plumbing system fails to adjust to cold temperatures, the following winter plumbing problems may occur:
Frozen Pipes
Frozen pipes just so happen to be the most common plumbing issue that occurs throughout Northern Utah during the winter months. Water expansion is likely to occur when it's left inside a freezing pipe, and this often creates serious blockages.
And when you're unaware of your freezing pipes and turn your water supply on, it can create a tremendous amount of pressure that sometimes leads to cracks and bursts. Whenever this situation arises, it's of course a serious plumbing emergency.
Drain Clogs
Drain clogs are another very common issue that occurs during the winter season in Northern Utah, and these types of clogs will often be caused by food debris and grease going down your drains.
This type of debris is more problematic during the winter because of the higher likelihood of frozen pipes and decreased water flow, so severe clogs are always more likely when the temperatures are below freezing. And when these situations occur at your home or business, it's important to remember that over-the-counter drain cleaners will typically do more harm than good (and are always only a temporary solution).
The best thing you can do when you're experiencing a severely clogged drain is reach out to our drain cleaning specialists and make sure your plumbing system is getting treated with safe, cutting-edge technology!
Water Heater Malfunctions
Water heaters are frequently the culprit of many winter plumbing problems, and this is typically because water heating systems have to work harder during the coldest months of the year. Without seasonal maintenance and checkups, your property's water heater can be more susceptible to premature wear and tear (and even breakdowns).
Some water heater repair warning signs include the following:
Producing less hot water
Water temperature fluctuations
Strange sounds from your unit
Sump Pump Malfunctions & Backups
Sump pump malfunctions and backups are often connected to frozen pipes and water flow decreases, and this type of problem can also occur in the early spring when temperatures quickly rise.
Sump pump malfunctions often result in sewage backups, and these are the types of plumbing problems that everyone wants to avoid! The best thing you can do for your property's sump pump is have it professionally inspected at least twice a year.
These types of inspections will help guarantee that your property's unit will remain in a high-quality condition, which will give you peace of mind in knowing that it'll handle the rapid temperature fluctuations during our harsh winters!
Septic Tank Issues
Septic tanks are also especially susceptible during the winter season, and this is largely connected to frozen components and connections this time of year. Septic tank freezes can also lead to sewage backups, which of course are extremely scary plumbing emergencies!
The best thing you can do to prevent septic tank malfunctions and failures is to have our Master Plumbers inspect your system in the fall months before winter comes.
Reach Out To The Beehive Plumbing Team When You're Experiencing Winter Plumbing Problems!
Beehive Plumbing is one of the leading plumbing companies in Northern Utah, so our team knows how prevalent winter plumbing problems are in our region. You can always count on our team of experienced specialists when you're experiencing any of the above common issues, and we'll be sure to arrive to your property as quickly as possible.
Reach out to us online or call us at 801-661-8155 to speak with the Beehive Team today about what's currently going on at your home or business!